Awards Reception
When: Thursday, April 28, 2022 @ 3:30PM
Where: Solar Breezeway (Science & Engineering Building 2)
Contact: engineering@ucmerced.edu
Outstanding students from each discipline in the School of Engineering are recognized by the faculty of their department for academic excellence and notable contributions to the department and the school. 
Read more about our Outstanding Students (in their own words) below.  You can also select from the filters to view prior year's student profiles.
Congratulations to our graduating students -- for more information, visit the UC Merced Commencement page.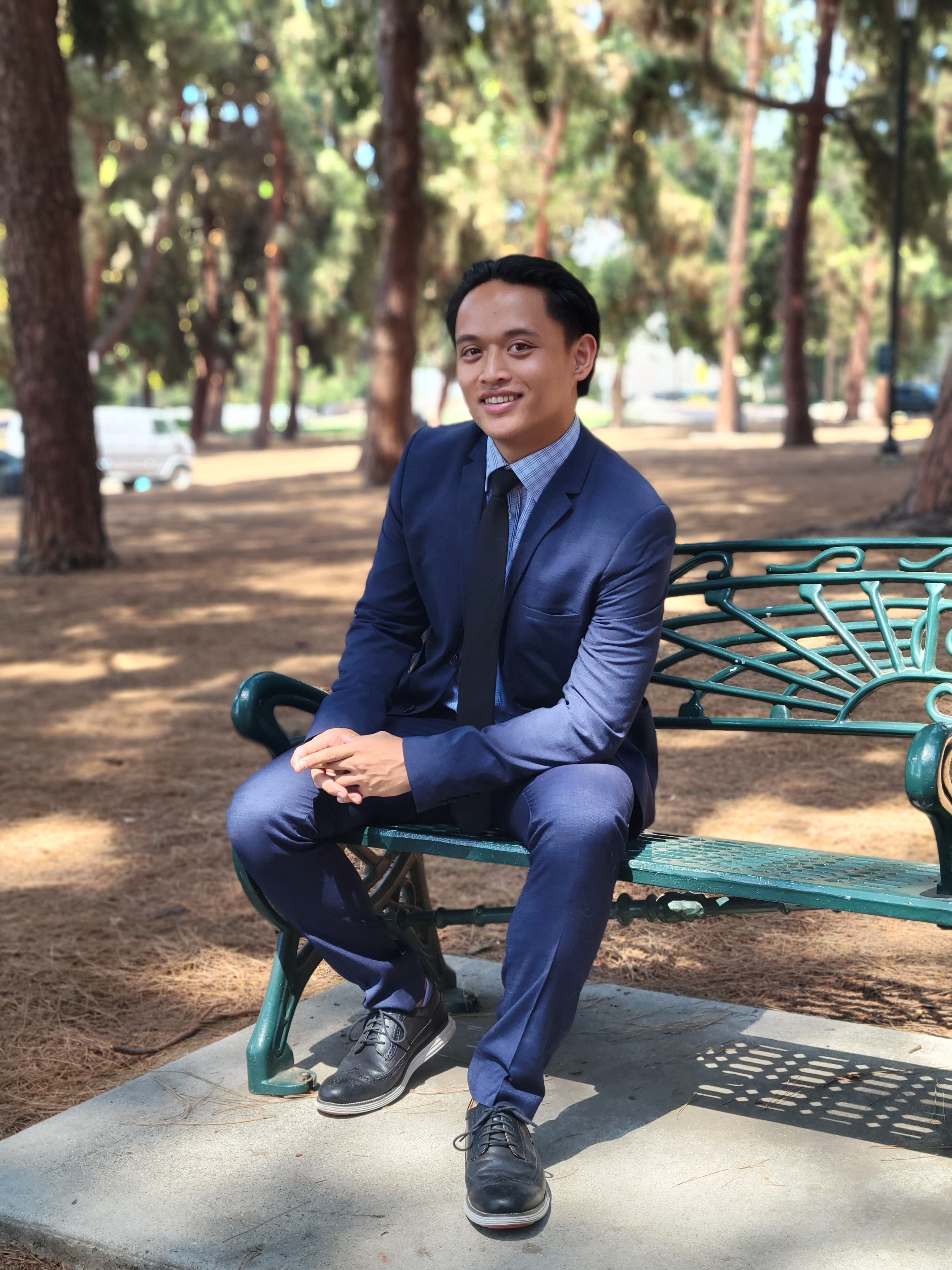 Noah de Jesus
Bioengineering
 Why UC Merced?
I wanted to be a part of a UC program because I have wanted to pursue a career in research and STEM. Furthermore, when looking into schools, I have been told by my advisors in high school that UC Merced would be a great option because there would be more available labs to work in. I also enjoyed how the school was part of a rural community, which allowed me to not only expand my worldview but create a space for myself to thrive.
Why Your Major?
I originally came to campus as a Human Biology major but realized that I love the math aspect of STEM and decided to pursue Bioengineering. I want to help develop new machinery for diagnostics and therapy in the medical field, especially for patients with psychiatric and neurological disorders, and I found that the Bioengineering major was able to give me insight into this type of research.
Inspiration and Mentors
My main inspiration has been my family and my significant other, who have instilled in me to always become a better version of myself and to strive to use my abilities to help others whenever I can. I am also grateful for my peers and faculty on which I could rely for professional and personal growth, especially professors such as Dr. Victor Muñoz, Dr. Changqing Li, and Dr. Patricia LiWang, and a graduate student, Jesse Rodriguez Reyes, who have been large influences on my path in research and academia.
Memorable Academic Experience
Unfortunately, a good chunk of my academic career at UC Merced has been online, but this past year, I have been most grateful for the hands-on experience I have obtained from working in the Muñoz Lab. Also, working as a tutor for the SALA Program and STEM Tutoring Hub has been a rewarding experience as I am able to provide knowledge and interest in learning for my students.
What's Next?
After graduating, I will be taking a gap year to pursue research in Protein Engineering in Dr. Muñoz's lab and continue learning about Bioimaging techniques in Dr. Li's Lab on campus while looking into other opportunities at other campuses. Afterward, I will be applying for graduate schools for Bioengineering in the field of Biotech.
Anything else?
To anyone interested in the Engineering program, or any program for that matter, I would advise working on time management and always taking everything as a learning experience and an opportunity to grow. You can only take as much as you give, and that includes your time and energy.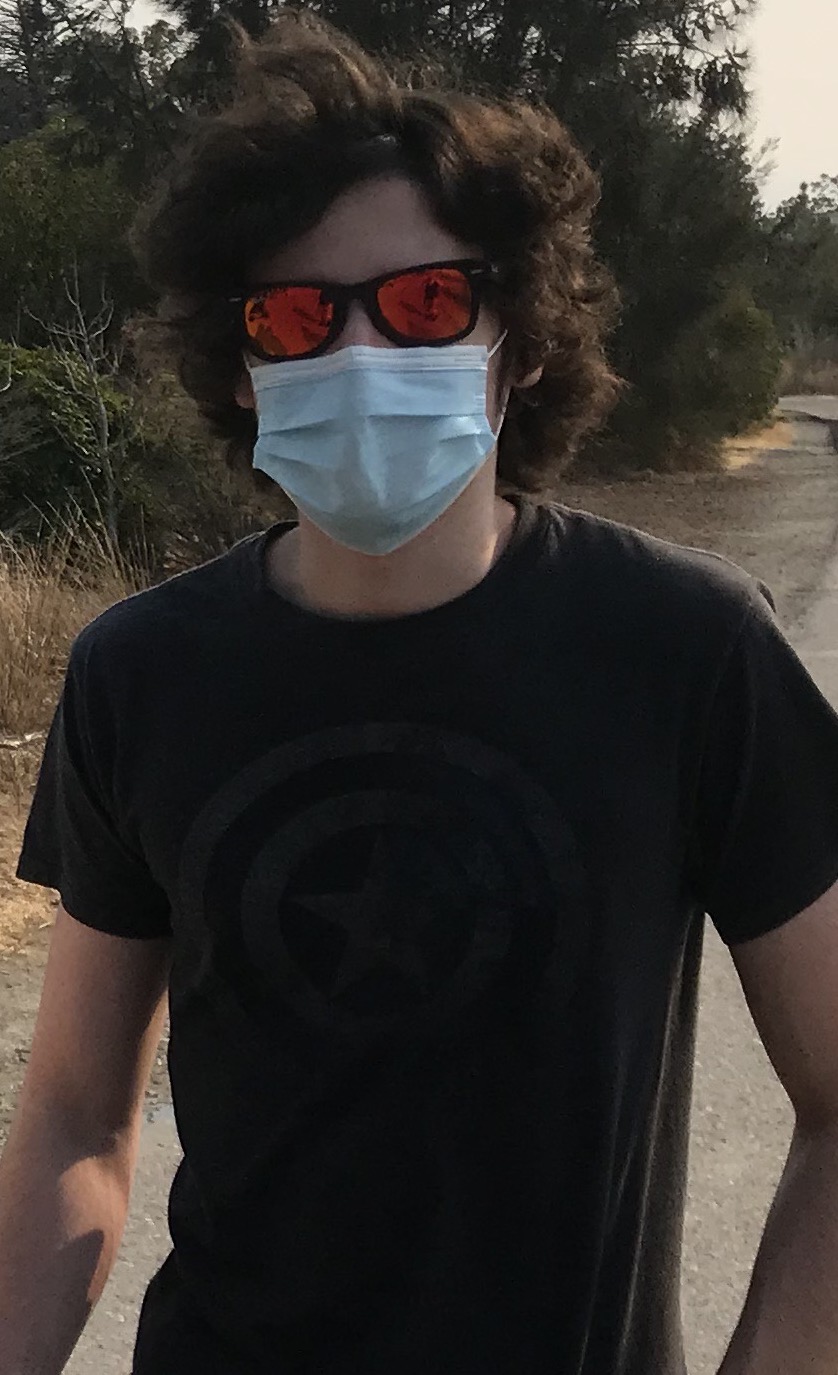 Adam Weingram
Computer Science and Engineering
Why UC Merced?
It's rare that as an undergraduate, you have the opportunity to make real changes to a school. UC Merced is new and constantly improving, so there are tons of opportunities available! I truly believe that UC Merced allows students to get as much out of the experience as they want to put in.
Why Your Major?
Choosing Computer Science and Engineering was always a "natural" choice for me. I spent much of my childhood and free time in high school building things, from Raspberry Pi clusters, to websites for friends and organizations I was a part of. I realized that as a CSE major, I would have the ability to continue working on the types of projects I find interesting while also learning the concepts behind them at a deeper level.
Inspiration and Mentors
Both Professor Erin Hestir and Professor Xiaoyi Lu have been wonderful mentors to me. I took a spatial analysis course taught by Professor Hestir not knowing what to expect. I originally found the course because it fulfilled a degree requirement, but I ended up finding the course incredibly interesting. She offered me a position in her lab as an undergraduate research assistant, though which I was able to apply my programming experience and knowledge of computer science to real problems with real impact. I can't thank her enough for helping me navigate poster submissions for conferences and the application process of wonderful programs like NASA DEVELOP. Professor Lu helped me realize that pursuing Systems in graduate school was possible by giving me the opportunity to work in his lab on a real research topic.
Memorable Academic Experience
Many of the courses I have taken here include a team-based project of some kind. Depending on team dynamics, skill levels, and the amount of time everyone has to devote, these projects can go extremely well or extremely poorly. I consider myself "lucky" enough to have experienced leading teams in both scenarios, and I think my leadership skills are better for it.
What's Next?
I was lucky enough to be accepted to multiple graduateprograms and had to make the difficult decision of choosing just one. Because of my positive experiences with research as an undergraduate, UC Merced won out, so I will be starting this coming fall as a first year PhD student.
Aditi Kisara
Computer Science and Engineering
Why UC Merced?
I chose the University of California, Merced because I wanted to study with the best. UC Merced provides a high quality education with top professors who are willing to help when needed. The university is also conveniently located near Silicon Valley, the heart of technology and innovation. There are many career fairs that are hosted throughout the semester, which encourages students to apply for internships to various companies and jumpstart their career. UC Merced also offers the best financial aid within the UC system, bringing many students like me closer to their academic goals. I am grateful that UC Merced has offered a number of opportunities to prepare and thrive in the tech industry.
Why Your Major?
I majored in Computer Science and Engineering because I believe in building meaningful software to make technology more accessible and user-friendly. I want to be able to provide people in need with the proper technological resources to ensure they can achieve their fullest potential.
Inspiration and Mentors
I would like to thank Dr. Santosh Chandrasekhar for being a generous and dependable mentor. He was very helpful in my capstone class and I learned a lot about how to interact with clients and how to manage my time to accommodate their needs. He was also very supportive in my decision to attend graduate school. Dr. Chandrasekhar has inspired me to become a much more well-rounded person.
My advisor, Christina Mayo, has also been of great help in preparing for my bachelors. She directed me to various resources that would further enhance my experience at UC Merced.
I would also like to thank my family and friends, who have been very supportive of my academic career and encourage me to become successful in my future endeavors.
Memorable Academic Experience
My most memorable academic experience happened during my capstone class. This class allowed me to experience what working with a client was like, how to communicate our product effectively with them, and how to manage our time to complete a product that satisfied our client's requirements. We also learned how to present our project in a way that was easy to understand, yet meaningful. This class gave me a taste of what it was like to work in the tech industry, which allowed me to become more prepared when performing a job.
What's Next?
I will be attending graduate school at the University of California, Irvine, where I will pursue a masters in Human-Computer Interaction and Design (MHCID). I hope to use the skills I've obtained from both my bachelors and my masters to make technology more accessible and user-friendly to people in need.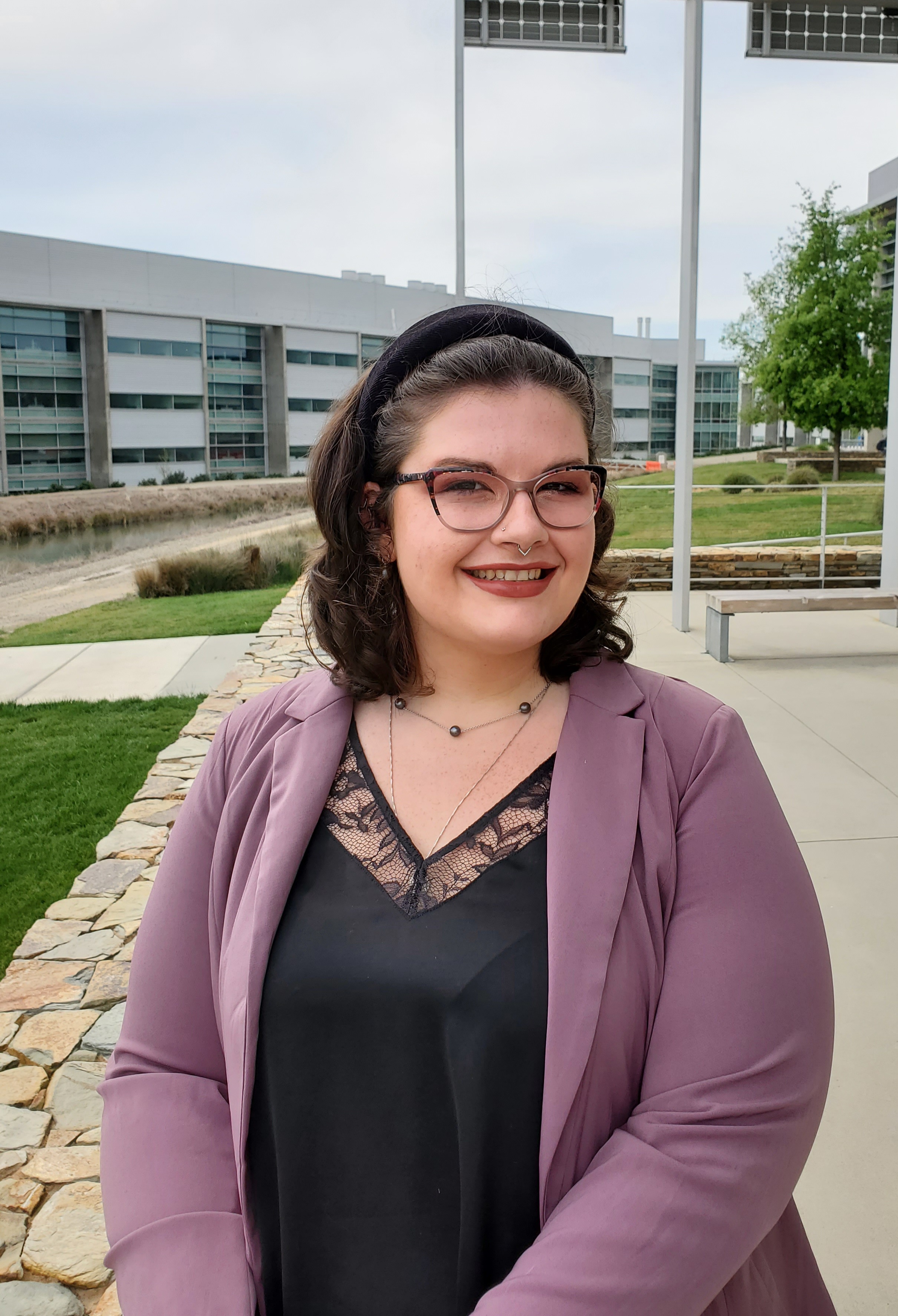 Alexis Smith
Environmental Engineering
Why UC Merced?
Being a first generation college student I knew nothing about college while I was growing up, but I dreamed of going. Everything I learned about selecting a college, a major and a career, I learned on my own through google. I had a short list of potential schools because they had to be schools with environmental engineering in California that I had a chance of getting accepted to. There was a time when I thought I would never make it to college because of tuition costs and my lack of knowledge. When I found UC Merced, it seemed like a place I could thrive at, since it was a somewhat smaller campus, had a strong focus on sustainability and had a community aspect a lot of other schools do not have. When I got accepted I didn't consider any other option.
Why Your Major?
I chose environmental engineering because I have always been passionate about environmental justice, preservation and solving problems. I was always the nerdy science kid growing up. I wanted my future career to combine my love of technical subjects with my passion for environmental science. After stumbling upon and doing some research on environmental engineering I knew it was for me. I want to be able to make a difference in the world by helping my community and our environment through innovative solutions.
Inspiration and Mentors
I have had the opportunity to be a part of three research groups throughout my time at UC Merced and each mentor has had a great and distinct impact on me. Dr. Colleen Naughton gave me the chance to be a researcher with her group when I was a second-year. She taught me the importance and social responsibility that comes with being an engineer. She was my first female engineering role model and I will be carrying all of her advice with me for the rest of my life. Dr. Lilian Davila hired me to join her research group during our fully online academic year. She kept me focused on my goals while every other aspect of life was chaotic. Dr. Marie Odile Fortier brought me into her research group this year and has given me the chance to be a part of a project that directly relates to my future goals. Her support has been the most integral to my success post-graduation.
Memorable Academic Experience
Academics were always my main focus, so a lot of my friendships started out as lab partners or members of study groups. So I will remember a lot of group projects in upper division courses where I was able to struggle through the task with people I was actually friends with.
What's Next?
After graduation I will be living on my own and working full-time as a field engineer with the Lane Construction Corporation in Southern California. I will be a part of the corridor project on the I-10 highway! I also plan to be a licensed PE within the next five years, as I will have taken (and hopefully passed) the FE exam by the time everyone is reading this. Working in industry and being a licensed professional engineer has always been my goal so it's amazing to see it coming into fruition!
Anything else?
I would not be where I am now without SWE and all the SWEeties! I was able to hone my leadership style, mentor lower classmen and inspire the next generation. I held a board position as a freshmen, then became secretary and then president. I have met forever friends and strongly believe that I would have changed my major if I would not have joined the organization. The women I met have become an integral support system for my success. The national SWE conference I attended my fourth year is also where I interviewed for and received my job offer that I will be pursuing after graduation!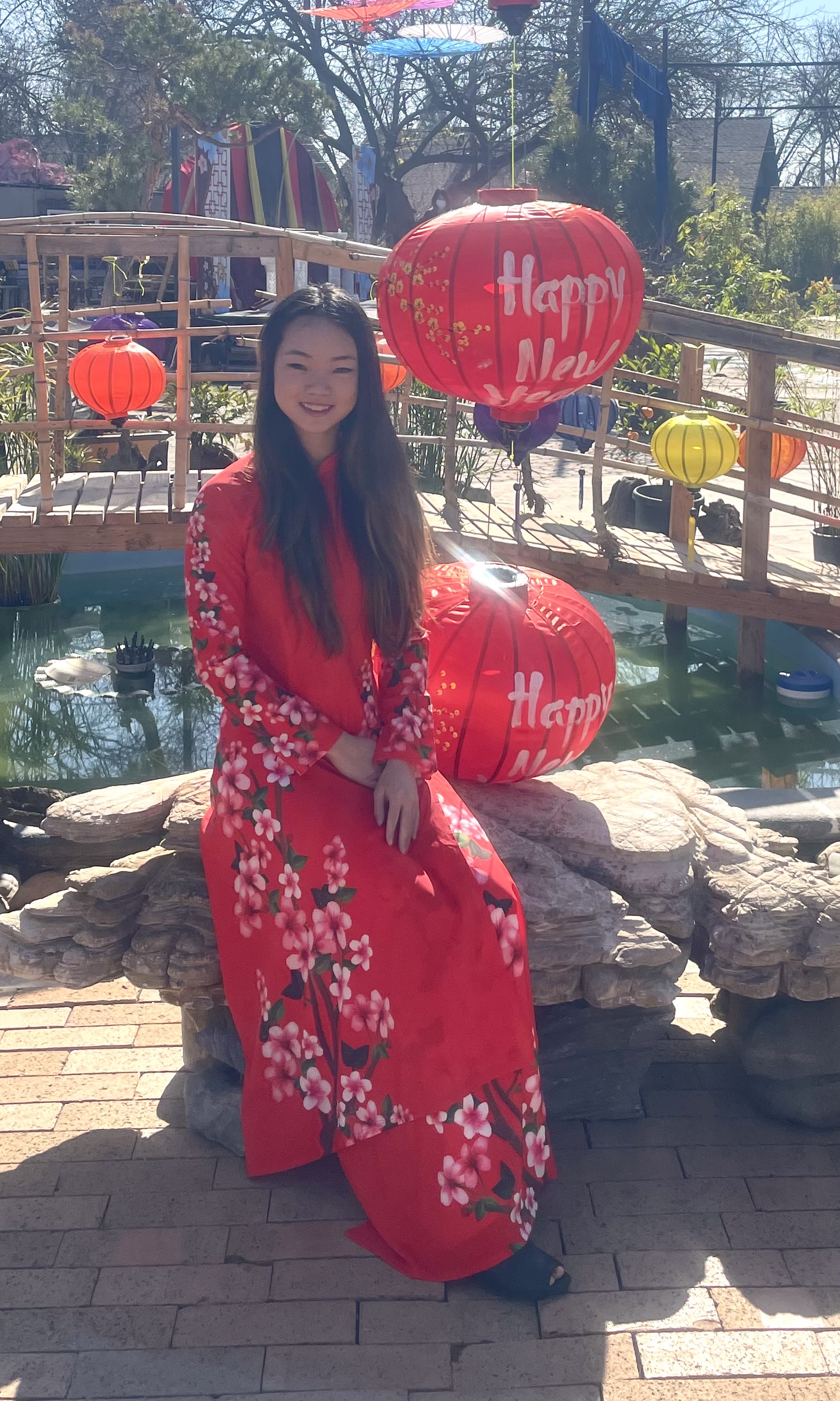 Kelly Thai
Materials Science and Engineering
Why UC Merced?
I was anxious transitioning from high school to university in 2018 but attending Bobcat Day and orientation help me feel at ease to UC Merced's welcoming environment.
Why Your Major?
Like many, I did not know what Materials Science & Engineering major entailed but quickly learned that Materials is the basis of many engineering applications. I loved the blend of chemistry, mechanical, and materials coursework and found it applicable so many topics, especially sustainably advancing technology. In my small class sizes, I have grown very close to my peers and professors in countless collaborative engineering labs and projects. When someone asks me "What is Materials Science & Engineering?" I usually refer to the fast-paced materials advancement of the semiconductors used in their smart phone.
Inspiration and Mentors
As a first generation Asian-American, a large motivation for my success was my parents' perseverance to provide me with opportunities and the support needed to succeed.  I would like to mention my recently deceased father and strong-willed mother that gave me strength to continue my Materials Science & Engineering degree during tough times and who have trusted me to achieve their dream of pursuing higher education.
Memorable Academic Experience
I have been collaborating as a student researcher with Dr. Valerie Leppert for 1.5 years analyzing the photocatalytic properties of nanoparticles with the application of degrading organic pollutants. Almost instantaneously, I found myself very passionate with the experimental process and constantly asked questions. A huge take away from my time as a student researcher was when faced with inaccurate experimental results. Instead of getting discouraged, Dr. Leppert taught me how to critically think of possible mistakes I could've made in my procedure and how it would effect the data. Not only has developing a problem solving process useful to producing reproduceable results, but it has also built confidence in my academic abilities.
What's Next?
I plan to travel internationally over the summer before procuring an industry job in materials selection or research. I also plan to advance my career in Graduate school working towards an M.S./Ph.D.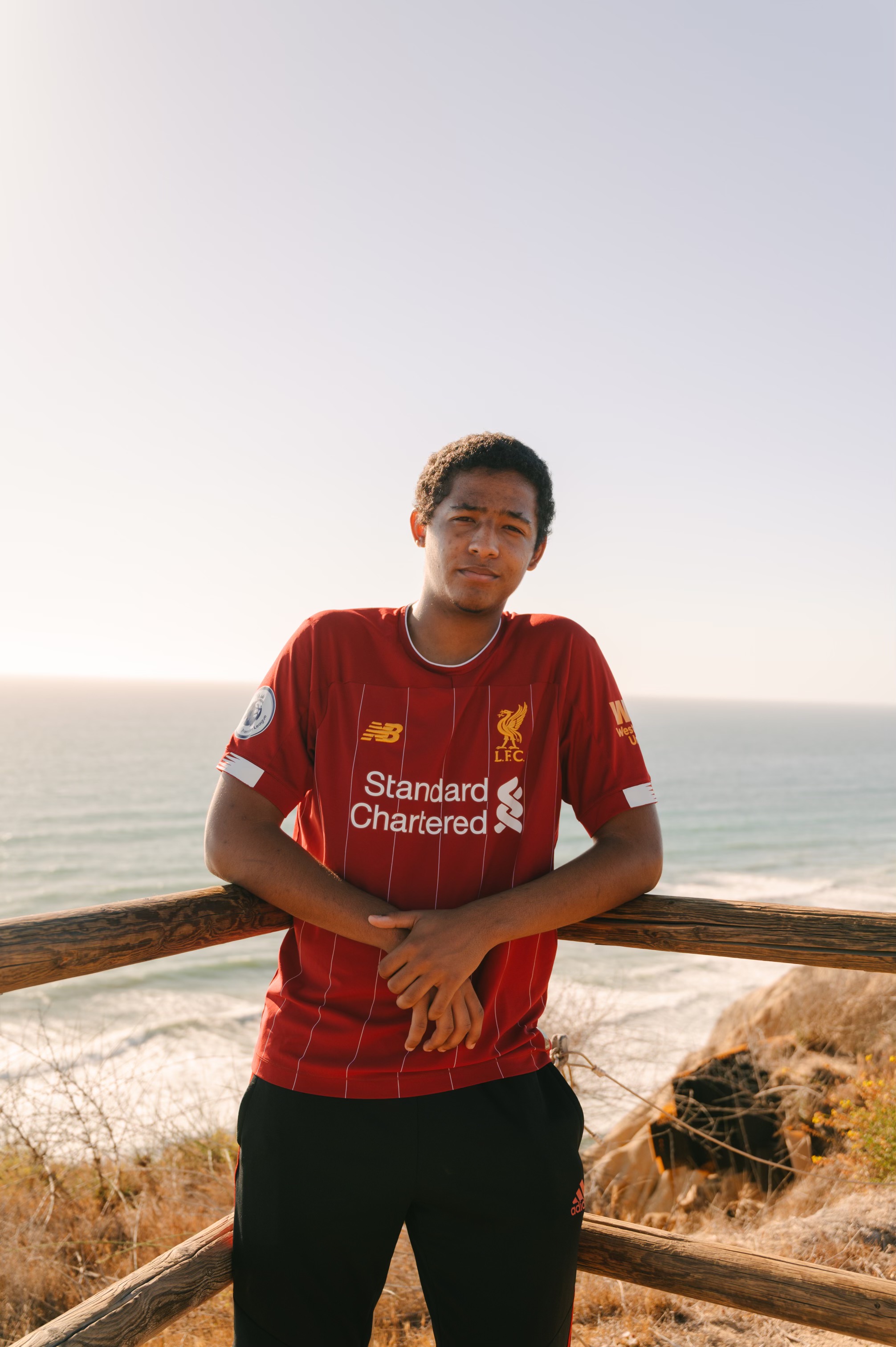 Colin Cox
Mechanical Engineering
Why UC Merced?
I chose UC Merced because I saw the potential for the school to offer great opportunities that wouldn't be as available at otherschools. Since it is the newest UC school, it has new equipment for labs and brand-new buildings for classrooms and dorms. The campus is very beautiful,and the student community here was very friendly and accepting. I wanted tocome here because I wanted to take advantage of all of these amazing attributes to help me grow academically and socially.
Why Your Major?
Throughout my academic life before college, I was always interested in STEM topics and enjoyed solving problems whether they were physical or on paper. I wanted to become an Engineer because I liked the type of problems they worked on and the industries that they worked in. I am a huge fan of the Aerospace, Energy, and Transportation fields. With all thatin mind I did not originally know what engineer I wanted to become because I had an interest in each general area. To compromise, I chose Mechanical Engineering because I would gain knowledge in many different areas of engineering which would help me discover what career path I want to follow when I graduate.
Inspiration and Mentors
My inspiration for doing all of this hard work and dedication would have to be because of my parents and my brother. All of the life lessons and stories that have been told to me from my parents remind me how lucky I am to be in the situation that I am in today.  They have given me so many opportunities and I want to do my best to make them and myself proud. Me and my brother have been competing for as long as I can remember whether it's in sports, in academics, or in music. We have a strong sibling rivalry and even though he is better than me at some things, it just motivates me to get even better and to surpass him. In school I have had some great mentors who helped me throughout my time here at UC Merced. There are many TA's who have helped me tremendously at office hours and professors who have helped me understand difficult topics. Of all of those people, the onethat stands out to me would be Professor Ashlie Martini. She has helped me a lot with the projects that I have been working on and has helped me apply the skills I have learned in the classroom to solve complex problems. Without a doubt she has helped me grow the most since I started college.
Memorable Academic Experience
My most memorable academic experience here at UC Merced would have to be my freshman year when I absolutely failed my first physics midterm. In high school I would pay attention in class, not study, and getting A's on my tests.  Getting this result gave me a huge shock because I have never failed a test, not in high school, middle school, or elementary school which caused me to become laser focused on my schoolwork. After that 1 midterm, I went to office hours every week, completed my homework 1 week in advance, and studied like crazy for the exams. Because of all that hard work, I ended up acing the rest of the midterms and the final, which got me an A in the class. This experience taught me that working hard and putting in the extra time to learn something is how I can become successful in any task or project that I want to complete.
What's Next?
After I graduate, I plan to enter the job industry as an entry-level Mechanical Engineer. The short-term goal is to work in either the aerospace, energy, or transportation fields and gain experience from the projects I work on. In tandem I would like to pass the FE and EIT exams as soon as possible so that I can work in more qualified positions, eventually working my way up to getting my engineering PE license. In the long term, I would like to eventually work with NASA on planet exploration projects or help develop technological systems that can help minimize global warming.
Anything else?
When I first came to UC Merced, I was very shy, introverted, and typically had a difficult time initiating and continuing conversations. However, when I moved into the dorms my freshman year, I made the decision that I would break out of my shell and improve my social skills. I am so happy I made that decision because I have made so many great friends and have met so many cool people that I would've never met otherwise. I can now start and hold conversations and speak to people with confidence. If it wasn't for the amazing UC Merced students in my freshman class, I would not be where I am today and I am glad that I was able to grow not just academically but socially as well. The memories that I have made during my time at UC Merced were amazing and I can't wait to see what the future will hold.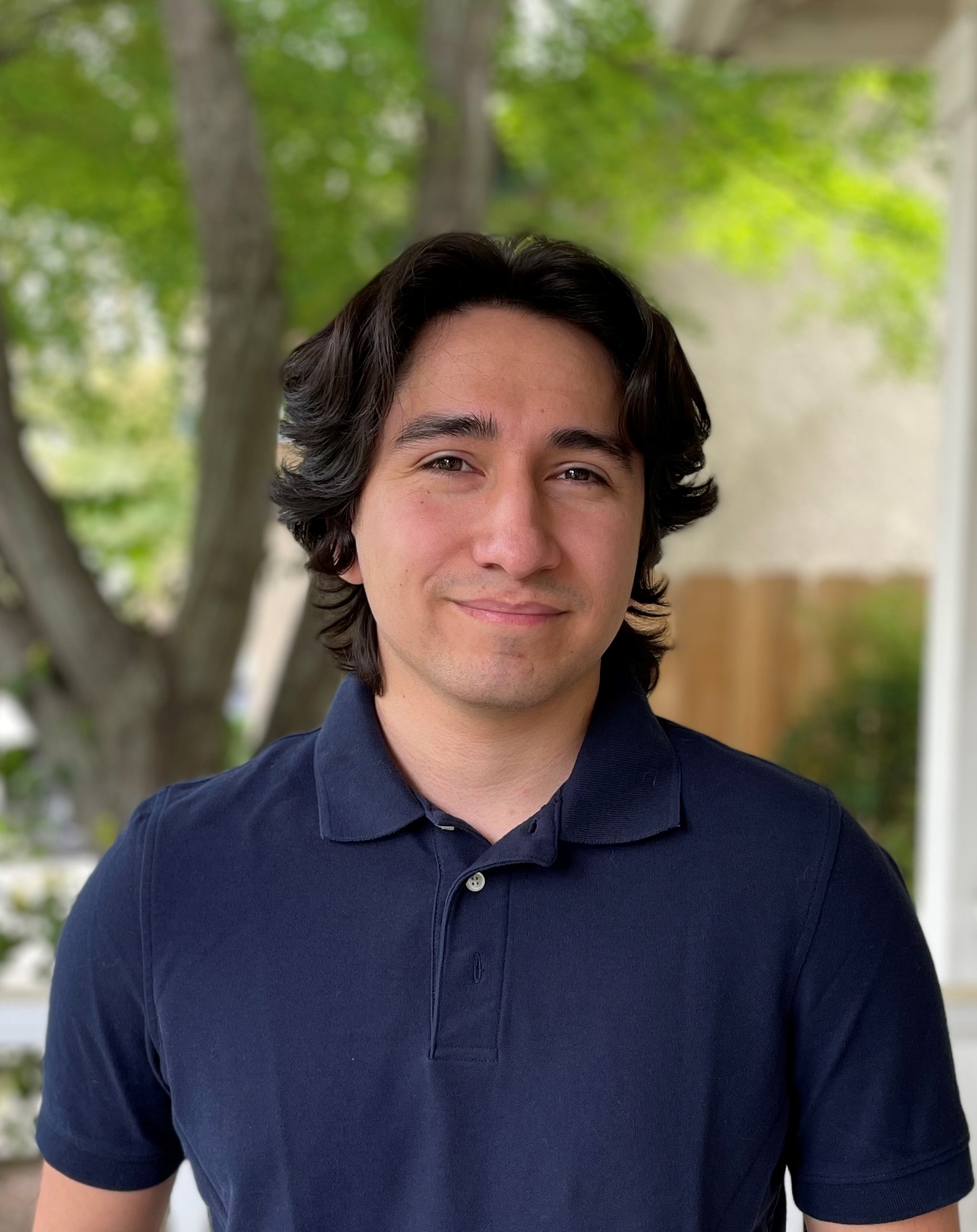 Daniel Miliate
Mechanical Engineering
Why UC Merced?
UC Merced offers accessibility and mobility. Whether that be social, financial, or academic, it is a place of opportunity.
Why Your Major?
In my eyes, mechanical engineering is a way of organizing the physical chaos around to serve a purpose. And although I majored in mechanical engineering, it's not a stand alone major. Throughout my undergraduate time, I've found that we often work with those in computer science, electrical engineering, chemistry, and more.
Inspiration and Mentors
I'm thankful for my family, friends and the professors throughout my academic journey. They've kept me grounded and I wouldn't be where I'm at at without them.
Memorable Academic Experience
One of the most memorable moment was joining the Martini undergraduate research team. I was exposed to some of the unsolved engineering problems. It was an opportunity to understand how we dissect issues with no clear and perfect solution.
What's Next?
After graduating, I'll be heading down to LA for a tribology internship at The Aerospace Corporation. Then I'll be back to UC Merced to start the mechanical engineering PhD program.