Photo: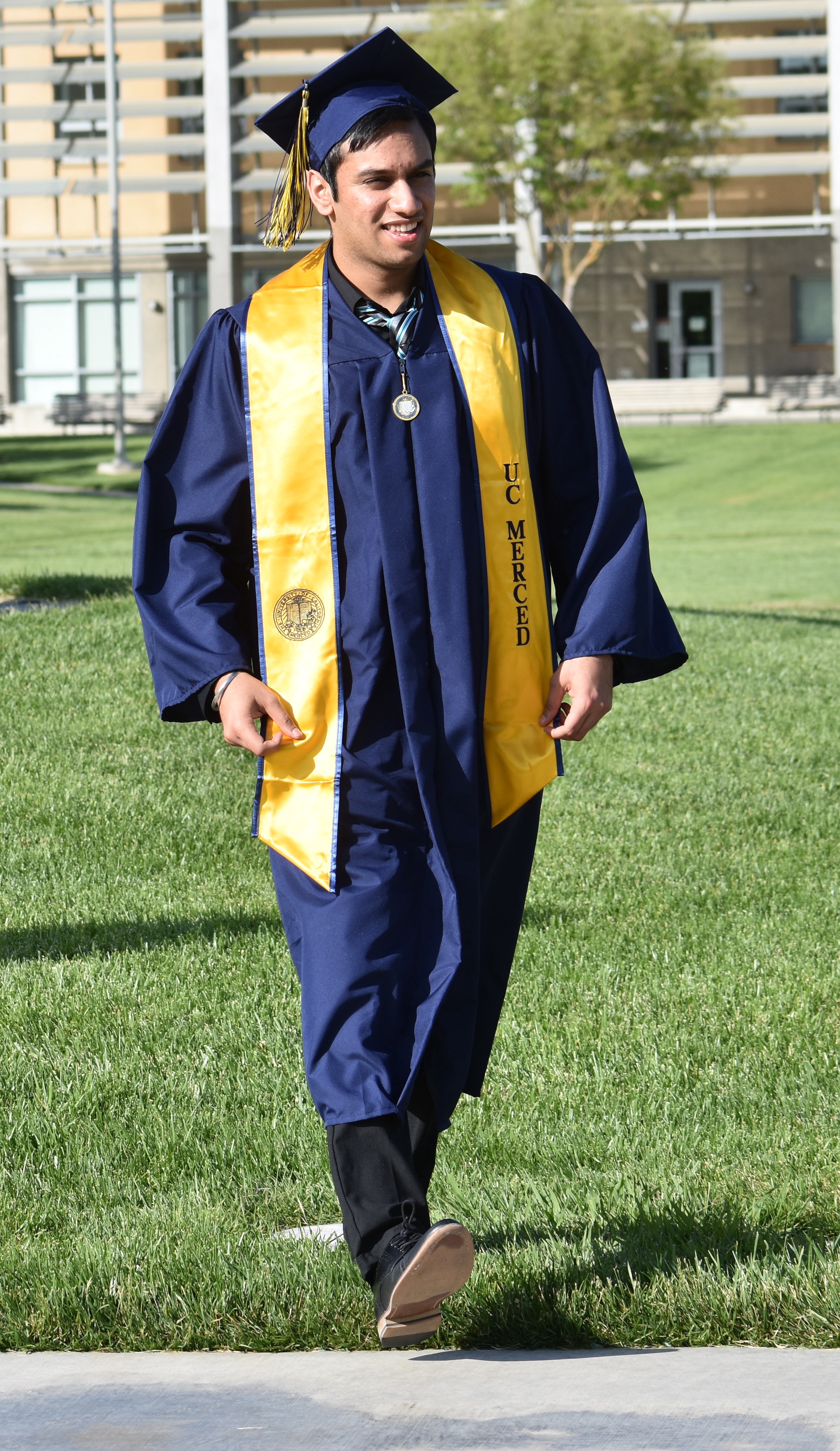 Department:
Computer Science & Engineering
Major:
Computer Science & Engineering
Description:
Armaan Kapoor is graduating with a major in Computer Science and Engineering with a minor in Management Analytics and Decision Making. He would like to thank his family for always supporting him. Armaan completed his degree in three years. He always knew he had potential and the ability to accomplish big things. As an evolving cybersecurity enthusiast and a 2x intern, he spent most of my free time catching up on the latest tech news. Also, at the same time, helped teams of students to develop large-scale community service-oriented projects, being the treasurer and Cyber Division Lead of an interdisciplinary, homegrown organization known as Q Project. He thinks his best accomplishments included a weekly cyber workshop series that he hosted alongside a team, which formed a growing cyber presence at UC Merced. It is also an official security campaign on IT's website. Armaan has been featured on SA writing Other and led Virtual Academies teaching high school students various STEM topics such as Cyber, Robotics, and LoRA. Also, by deploying a LoRA network across the Central Valley, IoT sensors running a specific LoRA network can now visit the internet through Q Project's internet gateways. Armaan has set the foundation for UC Merced undergraduates to learn hands-on skills such as 3d printing, drone building, cyber hygiene, and even network skills through the FIRST CCNA lab at UC Merced. He has established a student-led tech space so that everyone from any major can gain any hands-on skill with no obstacles. He hopes that students will continue to fight for the projects that they are passionate about and deliver results that follow industry standards.