Submitted by dquan2 on Nov. 21, 2022
Photo: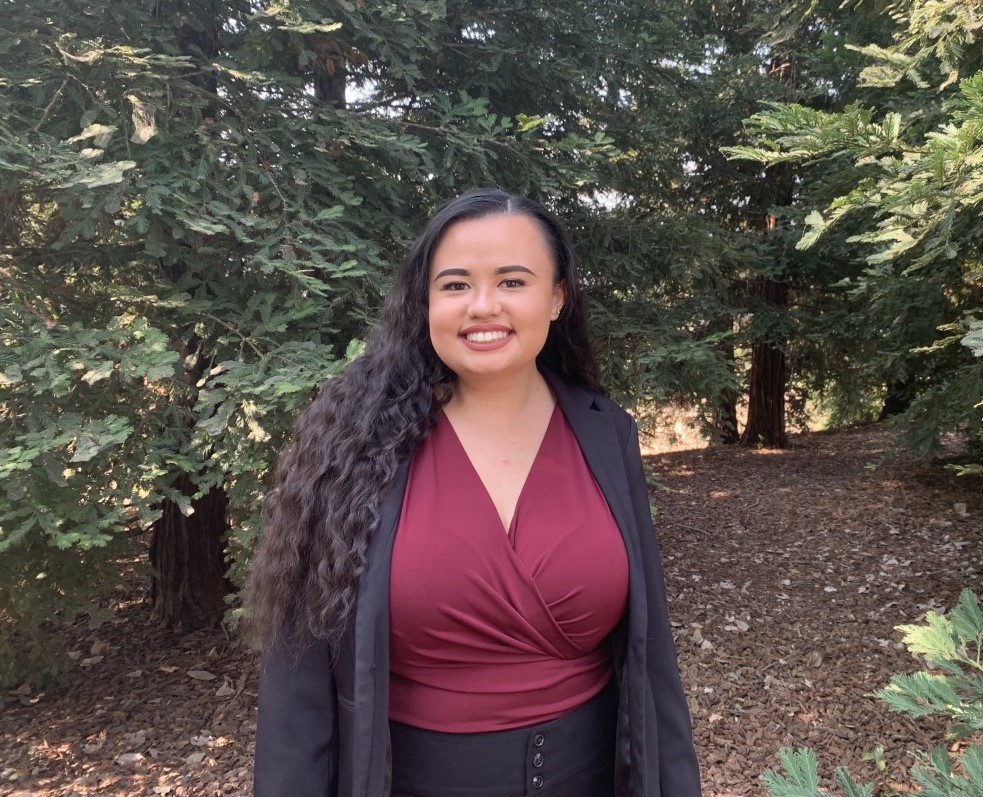 Department:
Materials Science and Engineering
Major:
Materials Science and Engineering
Description:
Why UC Merced?
As a decisive person, I identified materials science and engineering as the major I wanted to pursue my sophomore year of high school. Since it is a smaller field, there were limited schools in California that even offered the major. Among these schools, UC Merced emerged as the forerunner due to their prompt offer of acceptance. With my interest piqued, I attended an outreach mixer hosted by UCM, and after meeting some of the MSE faculty, their welcoming environment was something I came to associate with the school and the MSE department. I knew that my time at UC Merced would not only be academically enriching, but also would allow me to take advantage of all opportunities presented to me in order to make the most out of my college experience. Coming into college I wanted the full experience, including performing research and becoming a leader in the campus community, and I saw the potential for that early on at UCM.
Why Your Major?
As a first generation student, I didn't have any role models whose career I wanted to emulate. Something that my high school counselor stressed to me was the disparity between genders in STEM fields. Attending college in general was a leap of faith due to the financial and time commitment required, so I wanted to pursue a degree where I saw the highest chance of success for myself. With this in mind, I found an interest in engineering because it relies on ingenuity and creativity, and more specifically materials science and engineering because it is foundational for other disiplines. After my freshman year I found a genuine passion for the field, and after declaring my second major, computer science and engineering, I am proud of the skillset I have developed in my time at UC Merced.
Inspiration and Mentors
Since the MSE student body is small, we have developed a close knit community at UC Merced. I ended up receiving contact info for someone a few years older than me before I even began my freshman year, and she was immensely helpful in my transition to college and in helping me navigate what courses to take. Although she has since graduated, her impact on me my first couple of years helped make me into the person I am today.
Additionally, I have had the pleasure of conducting research in three labs during the course of my undergraduate career. Dr. Sarah Kurtz took me in as early as my freshman year, mentored me, and showed me how research could be conducted with a variety of projects. From there, Dr. Valerie Leppert helped me develop lab skills and how to plan and successfully execute a detailed experimental procedure. Finally, I concluded my years with Dr. Jennifer Lu who has given me a peek at how graduate school will be by placing higher expectations on me and pushing me to perform effectively.
Memorable Academic Experience
I will always look fondly back at the good times I had in my upper division courses with the other MSE students. Once I started my upper divs the same set of familiar faces began to emerge, and I found many friends from this group as we laughed in class together, formed study groups, and worked on projects in smaller teams despite the virtual setting. Additionally, I enjoyed my time employed as a Resident Assistant for three years, as my co-workers, supervisors, and residents made my time in the dorms memorable.
What's Next?
I have just finished submitting my graduate school applications, where I will be pursing a PhD in Materials Science and Engineering with a focus on computational methods. This field allows me to utilize both of my degrees cohesively in order to contribute to an up and coming area of research. I am excited to be attending a graduate school out of state, as I believe it is a great chance to have a new experience and see more of the world! Upon graduating with my PhD, I plan on going to industry to gain experience, before transitioning into a National Lab setting to return to my research roots. Before retirement, I would like to conclude my career back in academia with my own research group in order to give back to the students and mentor others who are just beginning their career.
Anything else?
I want to give a shoutout to the Society of WomenEngineers and Theta Tau, the professional engineering fraternity. All the SWEeties were a support system for me, especially my freshman year, and I appreciate their friendship and mentorship early on. I gave back by serving as Treasurer, then President to continue mentoring young women in STEM who were  just beginning their college career. I joined Theta Tau my second year and made lifelong connections within the brothers, especially among my potential class and in my family, Hephaestus. Theta Tau helped me get more involved with the campus engineering community and I will always remember the good times we had.