Photo: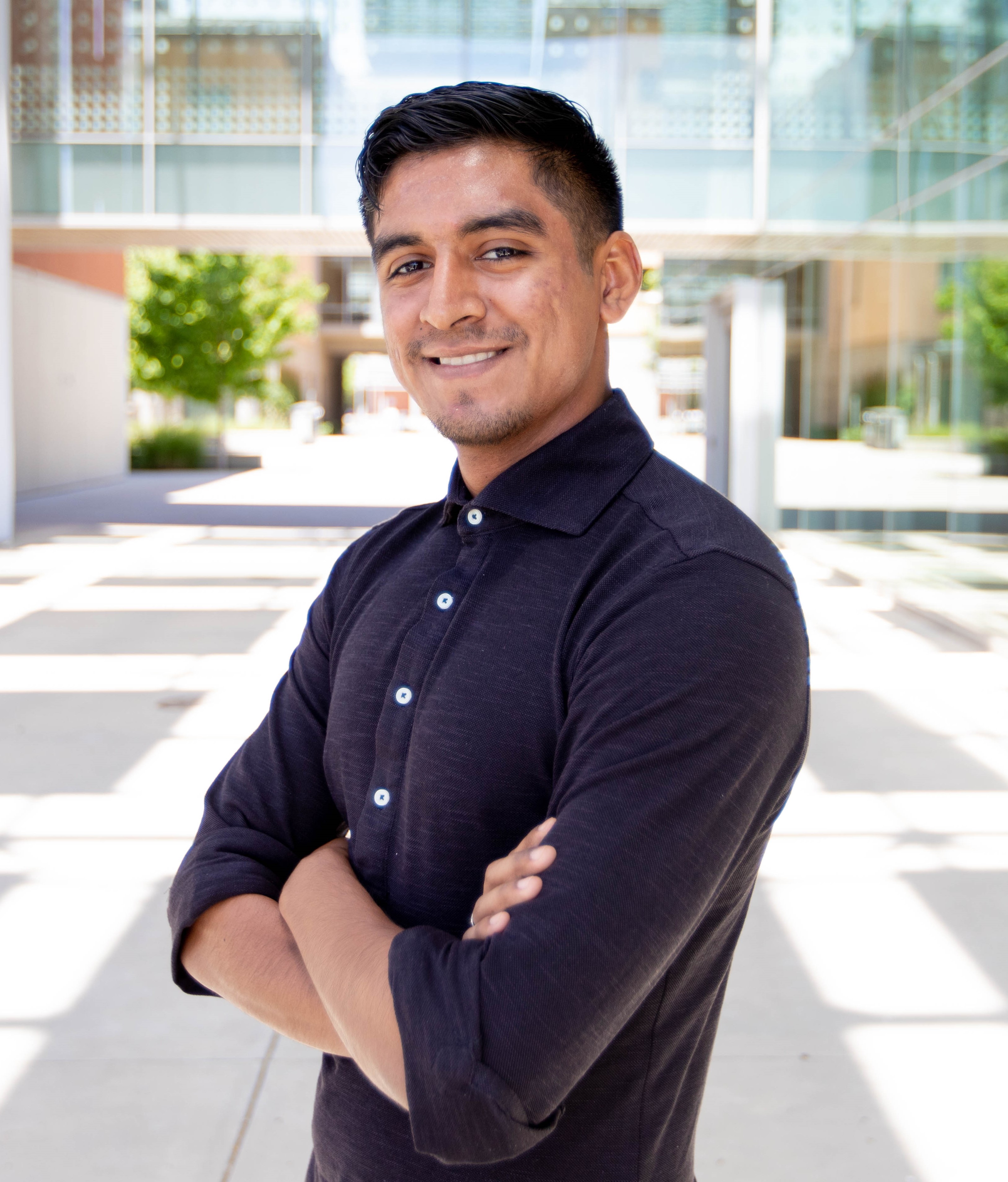 Department:
Materials Science & Engineering
Major:
Materials Science & Engineering
Description:
Anthony Rodrigues is a graduate in Materials Science and Engineering, and a first-generation college student with lots of ambitions. College was no easy task but three factors that helped him greatly was the guidance of Professor Viney since he was a freshman, the career center, and the support of his clubs/organizations: Society of Hispanic Professional Engineers (SHPE), the American Chemical Society (ACS), the American Institute of Aeronautics and Astronautics, Merced Nanomaterials Center for Energy and Sensing (MACES), the Solar Energy Association, the Materials Research Society and Bobcat Boxing Club. All which have prepared him professionally, academically and have made his time at UC Merced a great one.While at school, Anthony has conducted research with MACES and has published papers with his Professor, Mehmet Z. Baykara, and his mentor Ogulcan Acikgoz. All whom have taught him a lot about Atomic Force Microscopy (AFM), Nanoscale friction measurements, 2D Materials, and who have nurtured Anthony's growth in the research field. Outside school, Anthony likes to volunteer at Castle Air Museum in the restoration hangar and lend a helping hand whenever he has time.If there is one thing that he is most grateful of during his time at UC Merced is the support of his friends, mentors, professors, Baykara Lab, clubs/organizations, and his family; but in particular, his mother who has sacrificed much for their family growing up. Anthony hopes to repay his mother one day for all her carino y apoyo. Now, arriving to the end of his journey at UC Merced, Anthony prepares to begin his next journey as a Materials Engineer at the Air Force Research Laboratory in Lancaster, in the Rocket Propulsion Division!