Submitted by dquan2 on Apr. 19, 2023
Photo: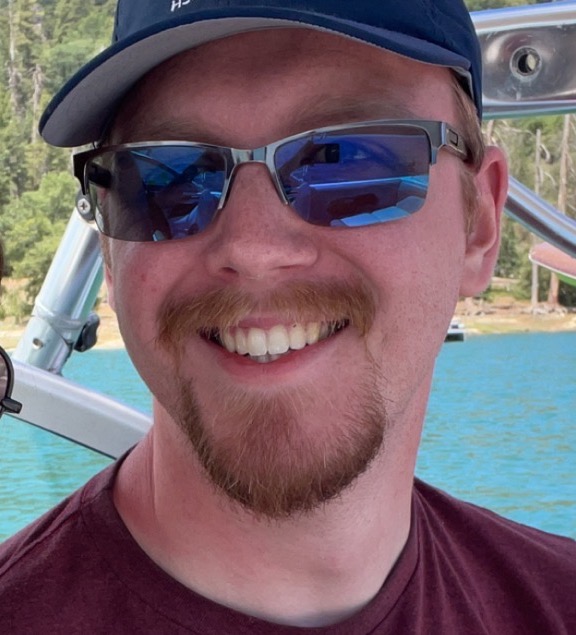 Department:
Computer Science and Engineering
Major:
Computer Science and Engineering
Description:
Why UC Merced?
As a Central Valley native, I found myself in a uniquely comfortable and familiar environment at UC Merced. The relative youth of the university, coupled with its modest size allowed me to foster meaningful relationships with my professors and peers. The academic environment, paired with the strong sense of community, has given me not only an exceptional education, but also lifelong friendships and a sense of purpose.
Why Your Major?
I fell in love with Computer Science long before I applied to UC Merced. The nature of the problems as well as their context were always exciting for me, allowing for collaboration and creativity in ways I didn't find anywhere else. The rush of successfully solving a challenging problem is something that I have always found deeply rewarding. It is a feeling that never gets old, and one that fuels my passion for Computer Science. The thrill of discovery and the sense of accomplishment are what drive me to pursue excellence in the field.
Inspiration and Mentors
Throughout my journey, I have been fortunate enough to have a multitude of sources for inspiration and motivation, each of which has played an integral role in shaping my personal and professional development.
First and foremost, my parents have been instrumental in providing me with a strong foundation for success. They showed me how to apply myself and my skills to the things I care about. Additionally, they taught me the importance of loyalty, both in my personal relationships and in my professional endeavors. These have served as a guiding force throughout my personal, academic, and professional pursuits.
My high school robotics coach also played a pivotal role in shaping my approach to work and collaboration. Under her guidance, I learned how to effectively communicate with others, even in high-stress situations, and how to work well within a team to achieve shared goals. These skills have proven invaluable in my academic and professional pursuits, enabling me to excel in group projects and collaborate effectively with colleagues.
Finally, my professors at UC Merced have played an instrumental role in my academic and personal growth. I'd like to specifically name Dr. Chandrasekhar, Dr. Lu, and Dr. Rusu, who have exposed me to facets of the industry that I never knew existed, broadening my horizons and fueling my passion for the field. They have consistently challenged me to push beyond my comfort zone, encouraging me to go the extra mile and strive for excellence in all aspects of my work.
Memorable Academic Experience
Lots of my classes offered good, challenging experiences for me. These usually came in the form of group projects, which offer a unique challenge of collaboration placed on top of what is often a project with more breadth than most personal projects. Managing a project with others with a deadline is always an interesting challenge and often provides a memorable experience. 
What's Next?
I don't have any serious plans locked down right now, but that's ok. I've been working with a tutoring startup here in Merced for the past few months, helping them put together some software solutions they need to streamline their operations. I anticipate continuing to work with them for a bit. Beyond that, I hope to find somewhere to apply my skills long-term, where I can continue to be challenged and where I can feel the impact of my work. I am also considering graduate school as a way of further expanding my skills, but I have no immediate plans.