News

Professor Ashlie Martini
is one of only a few university researchers in the country who work on tribology — the study of friction, lubrication and wear.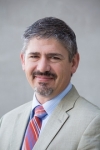 By Lorena Anderson, University Communications
By Mark Lore, For University Communications
Rebecca Quinte is a mechanical engineer who is learning to apply her skills and knowledge in unexpected ways, and that could end up benefitting farmers in the Central Valley and beyond.

New School of Engineering Dean Mark Matsumoto is not new to UC Merced. In fact, he's not even new as the engineering dean, having served in the interim between founding Dean Jeff Wright and Dean Daniel Hirleman.
Matsumoto has a "long-standing interest in UC Merced," starting when he served on the UC system's Academic Senate task force for developing the campus.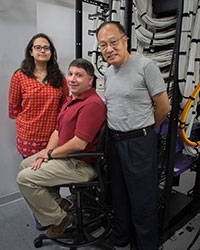 A new supercomputer assembled on campus this summer is the first step toward making UC Merced a co

Professor YangQuan Chen has many reasons to be proud of his Mechatronics, Embedded Systems and Automation (MESA) Lab.
Besides being extremely popular — so popular the lab has to turn away applicants — the lab now has nine Federal Aviation Administration certificates to fly unmanned aerial vehicles around the Central Valley.

The summer might mean an extended break for some in the campus community, but UC Merced researchers are busier than ever. Whether here or abroad, many professors and students are taking advantage of the time off to pursue important research projects.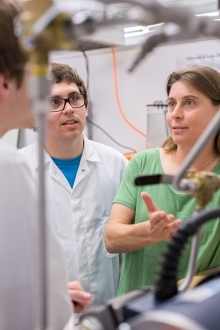 Working together to study friction on the atomic scale, researchers at UC Merced and the University of
Pages