News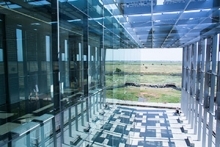 An increased gift from longtime campus partner Wells Fargo is allowing more engineeri


Many studies have shown that raising cattle and pigs for food is hard on the environment, and fish has long been considered a better alternative.
But the work of UC Merced graduate student Brandi McKuin indicates that because of emissions, fishing for large fish like tuna warms the climate just as much as raising pork, pound for pound.

In his first faculty position, in his first year at UC Merced, Professor Dong Li has won his first grant from the National Science Foundation (NSF), and it's a prestigious Faculty Early Career Development (CAREER) award.
"I'm really honored," said Li, who works in supercomputing. "It's very exciting."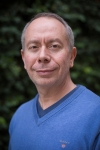 Professor Victor Muñoz's novel approach to advancing biomedical research has earned him the campus's first prestigious Keck Award, including $1 million over the next five years.

A new organization at UC Merced is working to close the gender gap by engaging, supporting and mentoring women in fields traditionally dominated by men.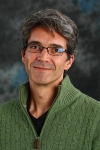 Biodiversity Professor Michael Dawson has been named UC Merced's inaugural Faculty Climate Action Champion by the UC Office of the President (UCOP).
The federal Defense Advanced Research Projects Agency (DARPA) recognized this year's team of UC Merced engineering students for its design of a device that cools high-powered electronics aboard military aircraft.

A small team of undergraduate students from UC Merced is gaining major exposure in a global competition to design portions of what could be the next big innovation in transportation.

More than 70 people learned about the research and education opportunities offered by UC Merced's new Merced nAnomaterials Center of Energy and Sensing (MACES) during an open house Dec. 4.
Pages