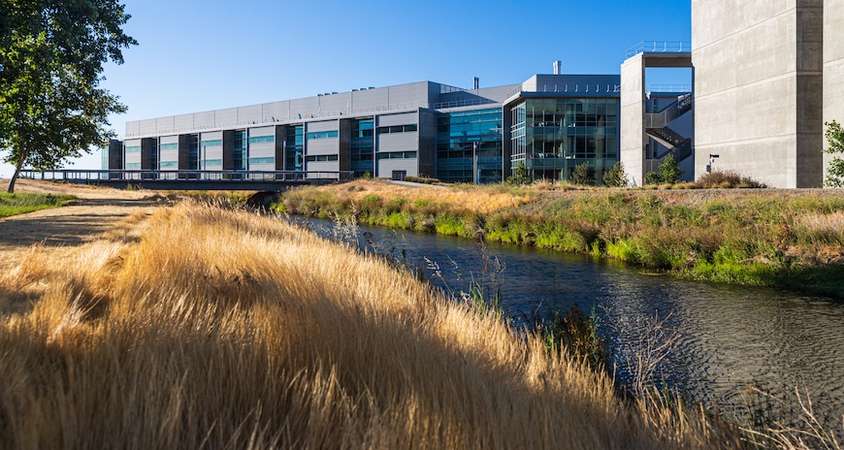 A $1 million grant from the University of California (UC) Office of the President will fund opportunities for UC Merced researchers to make significant impacts on climate change - fast.
The award, announced Wednesday, March 1, is part of $100 million designated to the University of California in the state budget "to invest in research that will have a swift and measurable impact on climate resilience," according to the university.
UC Merced will use the money in three areas, Vice Chancellor for Research, Innovation and Economic Development Gillian Wilson wrote in her proposal. Half of it, or $500,000, will go toward Proof-of-Concept awards to translate fundamental research with commercial potential. The university will use $293,000 to hire an Entrepreneur in Residence (EIR), who will provide coaching and mentoring to the Proof-of-Concept award recipients to help them get their projects to fruition. And $117,000 will go toward standing up the New Ventures Incubator, the first "wet lab" incubator on campus.
A wet lab allows for testing of materials by liquids. It will be constructed in the Biomedical Sciences and Physics (BSP) building. It will be open to researchers who are working on climate action related activities through an application process. Non-UC academic and non-academic users also will be welcomed, the proposal said, providing those researchers the opportunity to interact with UC Merced faculty and also to access other shared research facilities across campus. The lab is expected to open by the end of August. Also by that time, Wilson said, the Proof-of-Concept awards will be issued and the EIR hired.
A review committee will be established, consisting of community partners, local investors and entrepreneurs, and technology partnership experts at other UC campuses, as well as representatives from state and local agencies, community organizations and businesses as appropriate. The committee will review proposals and make recommendations for funding to Wilson.
Committee members also will review reports submitted by project principal investigators (PIs) every six months. They will evaluate progress relative to benchmarks and milestones, and help awardees identify potential external resources. The money could be recalled if adequate progress is not made.
In a letter supporting Wilson's proposal, Chancellor Juan Sánchez Muñoz said the funding will enable the faculty and research scientists to achieve tangible climate outcomes within the two-year award term with immediate impacts for the Central Valley and the state of California as a whole.
Possible outcomes could include new patents, start-up businesses, execution of an industry contract, or a demonstration of development potential that could be scaled up, among other work.