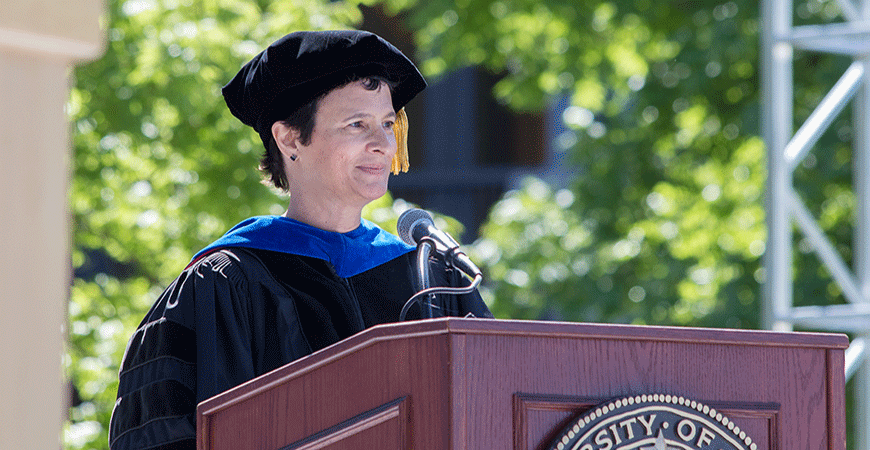 Besides being a groundbreaking research powerhouse, the University of California is an economic engine for California and the nation, providing an educated workforce and generating new knowledge, technologies, jobs, startup companies and spinoff industries.
Many of the state's leading industries grew from UC research, including biotechnology, computing, semiconductors, telecommunications and agriculture, and our work in nanotechnology, clean energy, neuroscience, genomics and medicine is helping drive the next wave of California's economic growth.
But the advances and benefits the UC provides will quickly dwindle if research funding dries up. People often hear the calls for more science funding, and it's true, science is critically important. 
So are the humanities.
Science brings cures, technology, energy, space exploration and many other life-changing breakthroughs. But the humanities — including the arts, history, languages, literature, philosophy, religion and cultural studies — build bridges: between the present and the past, between the human and the natural world, and between people with different languages, beliefs, histories and forms of cultural expression. 
The humanities help us understand ourselves and imagine the future. 
The humanities hone our critical thinking skills, unleash our creativity and bring us new insights. Humanities research helps us better understand different cultures and the value each culture brings to the world. The humanities help us understand art, explore its contribution to science and appreciate its cultural impacts, which are immeasurable. The humanities help us understand history and its importance and relevance today.
We see the impact of the humanities all around us. Faculty and students from UC Merced have worked with community partners to digitally recreate historic sites, to preserve and share the stories of our ancestors, to restore a sense of joy and community spirit in our cities, to beautify our schools and to help health professionals communicate with patients from our diverse communities.
Today (March 13) is National Humanities Advocacy Day in Washington, D.C., and I am there, working to push the lawmakers on Capitol Hill toward increased federal support for the National Endowment for the Humanities, the National Endowment for the Arts and for humanities programs and research in general.
We need you to join us. 
Congress is in the process of finishing fiscal year 2018 budget appropriations and soon will begin working on next year's, too. 
We need you to become part of the UC Advocacy Network and contact your representatives directly. The Network's webpage includes a toolkit to help you advocate, along with a wealth of resources about the UC, its research and why it's so important to people's lives. 
I want to thank you in advance for helping us sustain the humanities, so that we can continue to learn from each other about our rich histories, languages and cultures, and weave from them the fabric of community.
Jill Robbins is the dean of the School of Social Sciences, Humanities and Arts at University of California, Merced.