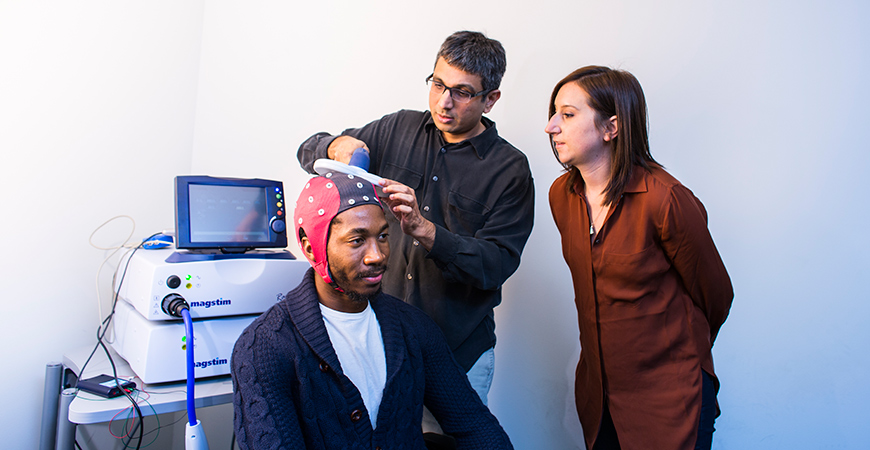 Like anyone starting a Ph.D. program, Anna Ankirskaia had her doubts.
But, like anyone who ultimately completes their Ph.D., Ankirskaia had to conduct her own research and get it published. With support from Professor Patricia LiWang in the Quantitative and Systems Biology (QSB) program, she's made it happen, publishing twice in the International Journal of Molecular Sciences.
"I started out very slowly in the program — to be completely honest, I probably wasn't ready for the responsibility," said Ankirskaia, who studies biochemistry and molecular biology. "But because Patti was so patient and our postdoc was such a good teacher, I managed to pull myself together and really begin to understand what academic research means."
Being the lead author of published research papers is a rite of passage in graduate students' academic careers. It's common in most disciplines and required in many.
UC Merced graduate students are no slackers when it comes to publishing, but getting lead-author status isn't a gift. They work hard for it.
"A Ph.D. student must have completed the work that would lead to several chapters of a thesis, so this generally means several papers as lead author," LiWang said. "When the student has obtained enough results in the lab to be able to tell a full story in the form of a publication, then they get to be the lead author on the publication."
Jessica Ross, one of the graduate students in Cognitive and Information Systems (CIS) Professor Ramesh Balasubramaniam's program, has been lead author on five of eight papers she has published in such journals as Neurocase, Neuroscience Letters, The Journal of Experimental Psychology: Human Perception and Performance, Experimental Brain Research and Frontiers in Human Neuroscience. Ross began publishing in the first year of her graduate studies.
"It requires taking responsibility for the integrity of the work that is submitted and that is very important," Balasubramaniam said. "It is a fundamental part of graduate education."
Students gain a lot of practical experience by authoring papers and they begin to distinguish themselves among the next generation of research experts.
"It's really a reflection of the opportunities that UC Merced and my advisor have given me," Ross said. "The CIS program is research-focused and collaborative, and has allowed me to be productive and to become a part of the scientific community."
Holly Rus recently completed her Ph.D. at UC Merced and moved on to a postdoctoral position at UC San Diego. While working with Psychology Professor Jitske Tiemensma, she was listed as lead author on five papers published or now under revision or review in journals including the Annals of Behavioral Medicine and Computers in Human Behavior.
"Significance of order of authorship varies by discipline, but in psychology, first author is prestigious, and often rare for graduate students to earn," Rus said.
Besides helping her secure a postdoc position, being first author taught Rus several important lessons. She learned about the scientific publishing process, from writing cover letters to journal editors and submitting revisions and rebuttals to navigating copyright transfer; it helped her develop her professional identity because first authors are prominently claiming public responsibility for their science; and showed her what it takes to see a research project through from initial idea to publication.
Being a lead author also gave her the confidence that she can conduct independent research, which is ultimately the goal of earning a Ph.D.   
"I've learned the investment that goes into rigorous scientific research, and I can appreciate that a publication is so much more than just the final journal article," Rus said. "It is very exciting to be adding my voice to the literature at this early stage of my career."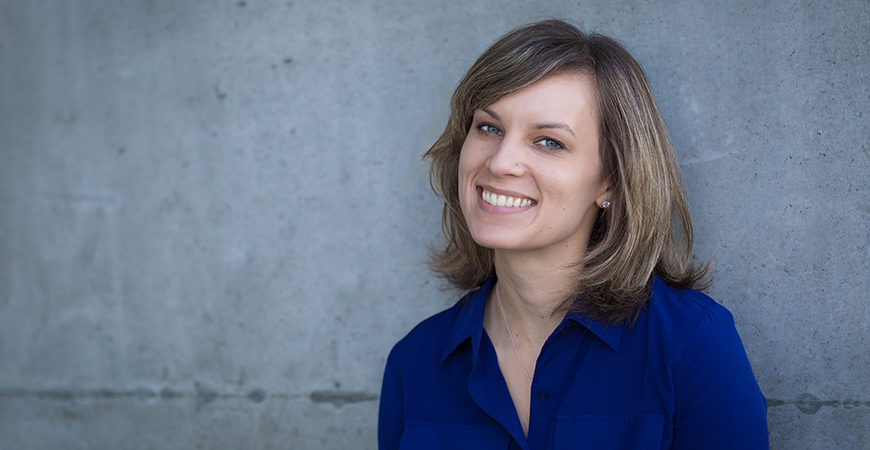 Being lead author helps a student define the course of a scientific paper, organize results and present an original idea to the scientific community, Balasubramaniam said, as well as showcasing multiple skills, creativity and perseverance.
"Our students start submitting manuscripts as lead authors as soon as their first set of results are ready, which could be as early as the first year of their graduate studies," he said. Through CIS's national research training program, funded by the National Science Foundation, students attend workshops to help them improve their science communication skills, including writing boot-camps that can help even outside the laboratory.
Being lead author, Ankirskaia said, should show prospective employers that she can think through and complete projects; and that she knows important research techniques and the analysis skills that are required in a biochemistry position.
"Hopefully, it also shows an employer I have both technical and critical thinking skills that would be helpful to them in their own projects," Ankirskaia said.