More than two dozen UC Merced undergraduates spent the summer exploring a tiny but hot topic — materials 100,000 times slimmer than a human hair that are poised to revolutionize sensing, data collection and other technologies.
The 10-week program is part of the Center of Integrated Nanomechanical Systems, or COINS. The center seeks to boost student interest in very small technology by supporting graduate and undergraduate work at UC Berkeley, Stanford, Caltech and UC Merced.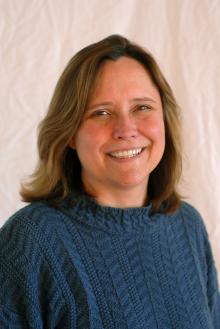 COINS and the UC Merced summer program are both part of a national push to build nanotechnology in the U.S., according to and UC Merced COINS Coordinator engineering Professor Valerie Leppert.
"We need more of our youth going into the research and development of emerging technologies like nanoscience," Leppert said. "The U.S. could fall behind the tech curve unless we have young people involved in these disciplines."
The realm of nanotechnology is very small — but looms large in projections of where future jobs and resources lie.
According to a National Science Foundation study, the number of nanotech-related jobs is expected to double every three years through 2020.
The prefix "nano" refers to a scale of one-billionth of a meter. During their summer internship, UC Merced's COINS students studied materials like carbon nanotubes, graphene sheets, glass nanosprings and semiconductor nanoparticles.
The materials can be a single atom or molecule thick, and they don't behave in familiar ways, internship participant Qianting Chen said.
"There can be difficulties understanding what happens at this scale," Chen said. "There are unexplainable, quantum phenomena which cannot be explained by classical physics. It is very interesting."
Chen is continuing her work with School of Natural Sciences Professor Michael Scheibner, and plans to present her work at a future conference. Her brush with nanoscience has also affected her future plans.
"I'm now aiming for a career as a researcher in nanoscience," Chen said.
UC Merced's COINS program got underway in 2004, with three interns participating the summer before the campus opened. With additional funding in 2009, the program has added a graduate element, with some COINS funding going toward research on campus.
"From the very beginning, nanoscale science and engineering has been a focus at UC Merced," Leppert said. "So COINS fits well with the research interests of our faculty."
While the scale of nanomaterials can be hard to fathom, the real-world applications are clear. The technology could distribute hundreds or thousands of tiny sensors throughout a study environment, revolutionizing data collection. Such sensors could also help security experts sample wide regions for toxic, possibly weaponized, chemicals. 
Other nanotech advances include semiconductors for electronics and tiny robots and machines. Some discoveries have medical applications. A National Science Foundation study sees the world nanotechnology market worth $1 trillion by 2020.
As UC Merced's COINS internship makes clear, the science of the micro-world is stimulating in addition to being well-funded.
The program has led to other eureka moments as well.
For senior Robin Roces, the internship served as an introduction to the graduate lifestyle.
"In the lab, there was a real interdisciplinary exchange of information," Roces said. "It was an open environment where you could give and receive ideas without fear of being criticized. I felt I was able to bring something to the group.
"Before COINS, I hadn't seriously considered going to graduate school. Now, I am planning on applying."