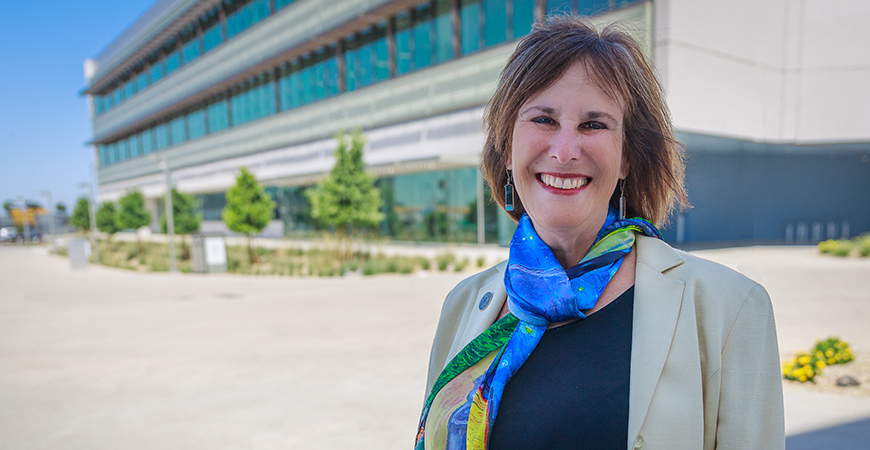 Special Assistant to the Chancellor and sociology Professor Marjorie Zatz has been elected to the 2022 class of the American Association for the Advancement of Science (AAAS), adding to the list of previous UC Merced recipients.
She is the first social scientist from UC Merced to be elected an AAAS fellow.
Each year, the AAAS Council elects fellows deliberately and carefully to preserve the honor attached to this recognition that began in 1874. This lifetime honor, which follows a nomination and review process, recognizes scientists, engineers and innovators spanning 24 scientific disciplines across the globe for their scientifically and socially distinguished achievements.
Zatz's award notification letter indicated she was elected for her "distinguished contributions to research on social inequality and disparate impacts, notable advancements to knowledge related to immigration policy, and leadership roles in higher education and mentoring the next generations."
"I am honored and humbled to receive this national recognition from such a prestigious professional society in acknowledgement of the work I've been doing for more than 40 years," Zatz said. "It's important to me that higher education remains a place for significant scientific discoveries. But also, that top universities open our doors to provide greater access to the excellent education we provide. Throughout my career, I've tried to further both of these goals in my own research and in my institution building."
"Dr. Zatz has made substantial contributions to the field of sociology and higher education in general, and it is rewarding to see her continue to earn accolades for her esteemed work," Chancellor Juan Sánchez Muñoz said. "As we grow as a top-tier research university, we anticipate having even more members of our faculty named as AAAS fellows each year."
Zatz joined UC Merced in 2014 as the first full-time vice provost and dean of graduate studies, and she served as interim vice chancellor for Research and Economic Development from 2020 to 2022. Before that, she spent 32 years as professor of justice studies at Arizona State University (ASU), where she also held administrative positions. Her last two years at ASU were on loan to the National Science Foundation, where she directed the Law and Social Sciences program.
In 2019, she was named a Fellow of the American Society of Criminology and one of the Top 35 Women in Higher Education by Diverse: Issues in Higher Education. In addition, her research contributions have been recognized by the Western Society of Criminology with its Award for Outstanding Contributions to Criminology and by numerous awards from the American Society of Criminology.
Zatz is also the author or editor of seven books and numerous articles and book chapters on immigration policy; race, gender, and juvenile and criminal court processing; Chicano gangs; and the Cuban and Nicaraguan legal systems.
Zatz and other inductees will be acknowledged at the annual Fellows Forum to be held in Washington, D.C., this spring.