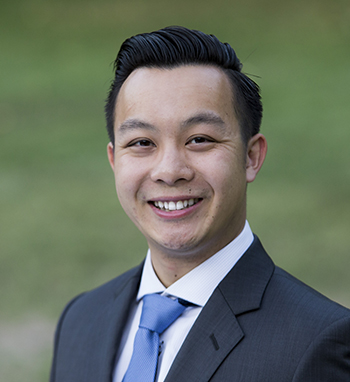 Looking back on his years as one of the first students at UC Merced, Vinh Vo remembers how the brand-new university served him not only as a student, but also by preparing him for graduate school and his current career as a dentist.
Vo, who graduated in 2009 with a bachelor's degree in biological sciences, said the faculty and staff members he interacted with during his four years were supportive of his goals and played a major role in his successes at UC Merced and beyond.
"Being in such a close-knit environment, I took advantage of the one-on-one interaction with my instructors and utilized all the resources that were available to me," Vo said.
Raised in Stockton, Vo's main reason for attending UC Merced was the unique opportunity to be a part of the pioneering class, which would allow him to contribute to building the university's legacy — something that not many people can say about their college experience.
Vo said the opportunities to get involved that were provided to the first class of students who walked through the doors in 2005 played a key role in his ability to thrive both in school and in life.
"Instead of joining organizations, we created them," he said. "That experience really developed our leadership skills and prepared us for our futures."
Vo founded the Pre-Dental Society during his senior year to provide a group where dental students could come together and prepare for their futures in the profession.
Not only was Vo a member of UC Merced's first graduating class, but he was also the first graduate to be accepted into dental school. After earning his doctoral degree from UC San Francisco, he completed his residency at the School of Dental Medicine at the University of Nevada, Las Vegas. He now practices as a general dentist in the Sacramento area.
Vo recently visited the UC Merced campus and was excited to see how many new buildings have been added to the footprint since he graduated seven years ago. That growth is continuing by way of the 2020 Project, a plan that will see the campus nearly double its physical capacity with the goal of serving up to 10,000 students — a far cry from UC Merced's humble beginnings.
"As freshmen, we had lectures in the library and California room — we've definitely come a long way," Vo said. "I'm looking forward to seeing our campus take a huge leap forward and I'm excited to see what's in store for the future."