Congratulations to our Fall 2021 Outstanding Students Recipients!
To view the student's profile: Mariella (BIOE) | Yingshi (CSE) | Alexander (CSE) | Jesus (ENVE) | Justin (MSE) | Kovin (ME) | Tanner (ME)
---
Mariella Quevada | Bioengineering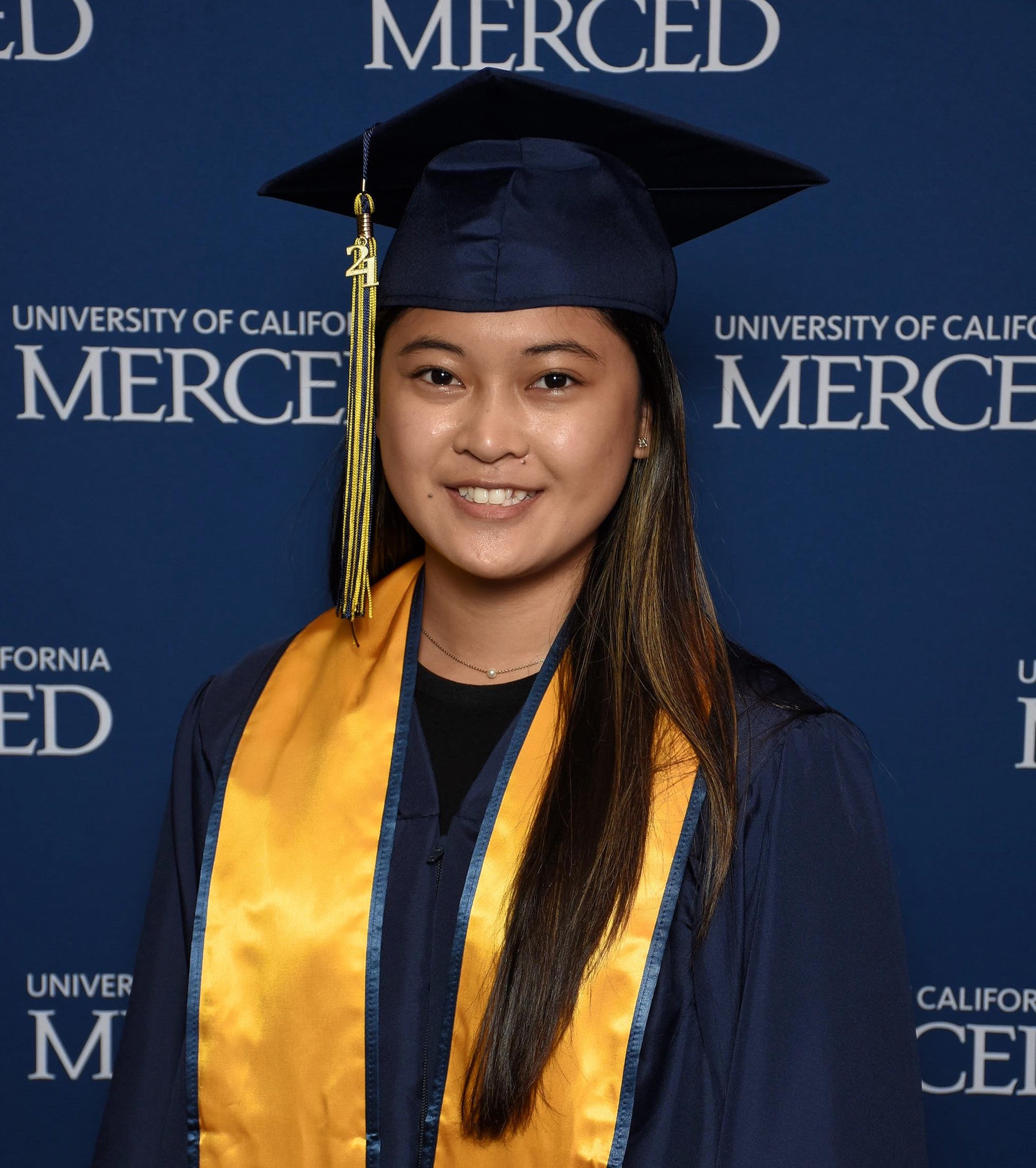 I am a transfer student who is majoring in Bioengineering. Initially, I planned on majoring in Computer Science Engineering, but as college was approaching, it didn't feel like the right fit for me. I became very interested in Biology and after doing research, I decided to major in Bioengineering because it combined my interest in Biology as well as Engineering and I'm really glad that I made this choice.
Before transferring to UC Merced, I was attending community college. My experience here was a little rough because I felt that a lot of people were telling me "No". Every semester, I was trying to take the maximum number of units so that I could transfer to a university faster. A lot of my advisors and professors at the time discouraged me from doing so and told me I would not be able to do it. Also, being a female in an engineering field, a lot of my male colleagues would also try to discourage me and would tell me that I am in the wrong field of study. Instead of being discouraged, I used this as motivation to do well and was able to transfer to the university after 2.5 years.
When I transferred, I was greeted with extremely friendly and encouraging faculty and students at UC Merced. One of the reasons that I chose to attend this school is that it was a smaller campus and that meant that it would be easier to interact with my professors and colleagues who shared the same major as me. Unfortunately, the semester I transferred was the time that the pandemic hit, and I was only able to spend two months on campus. Because of this, I was not able to join any hands-on research labs which was something I was looking forward to when I transferred. Without experience, it has been rough searching for internship opportunities during the pandemic. This motivated me to push myself and aim high in my classes. I also took some time to teach myself some programming languages like python and C++ as I know this will help me with my career.
During the two years that I spent studying at UC Merced, I am most grateful for the support of my family, my boyfriend, my professors, and the friends that I have made along the way. As I am ending my journey here, I am preparing myself to find work at a pharmaceutical or biotechnology company to find out what part of my field I am most interested in and then later use this knowledge to return to school and get my master's degree. 
---
Yingshi Liu | Computer Science and Engineering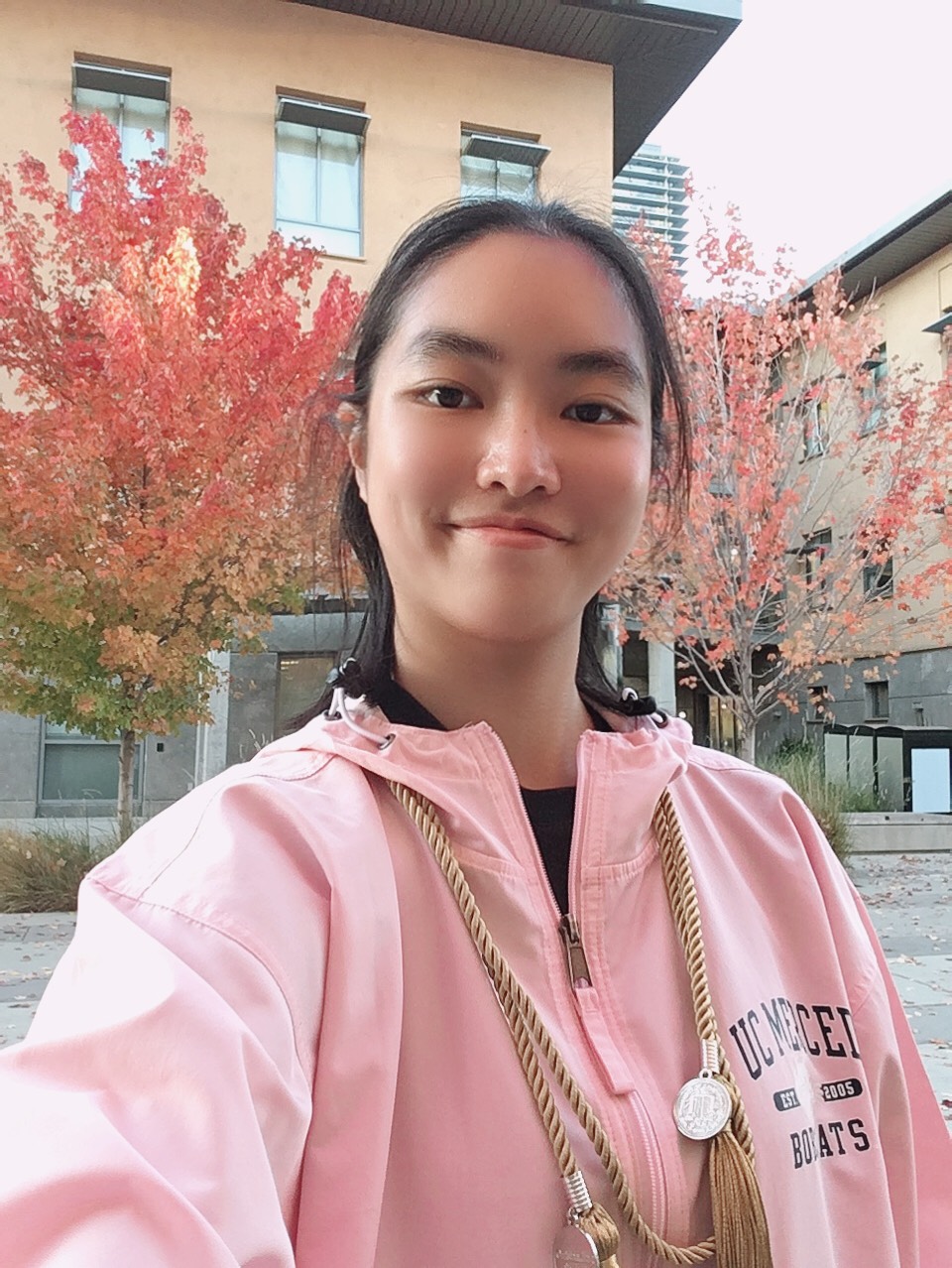 I am Yingshi Liu, a first-generation college student majoring in Computer Science and Engineering. I would like to thank my loving parents who fully support me to pursue wherever path I want to take and whatever things I want to learn. Their trust and love encourage me to walk towards any possibilities.
I spend most of my college life focusing on academic. Slowly, I found out that many small but fundamental problems determine how well I can absorb new topics, so I am very thankful for all help I got from my TAs and professors.
I am especially grateful that Professor Su and Professor Du provide great classroom environment for students to ask questions, which help me build up a solid knowledge base and interest in Object-oriented Programming and Operating System. They also raise my confidence, which is meaningful to me because now I am more certain that I have a strong potential to do well or even better as I go to grad school soon.
---
Alexander Woersching |  Computer Science and Engineering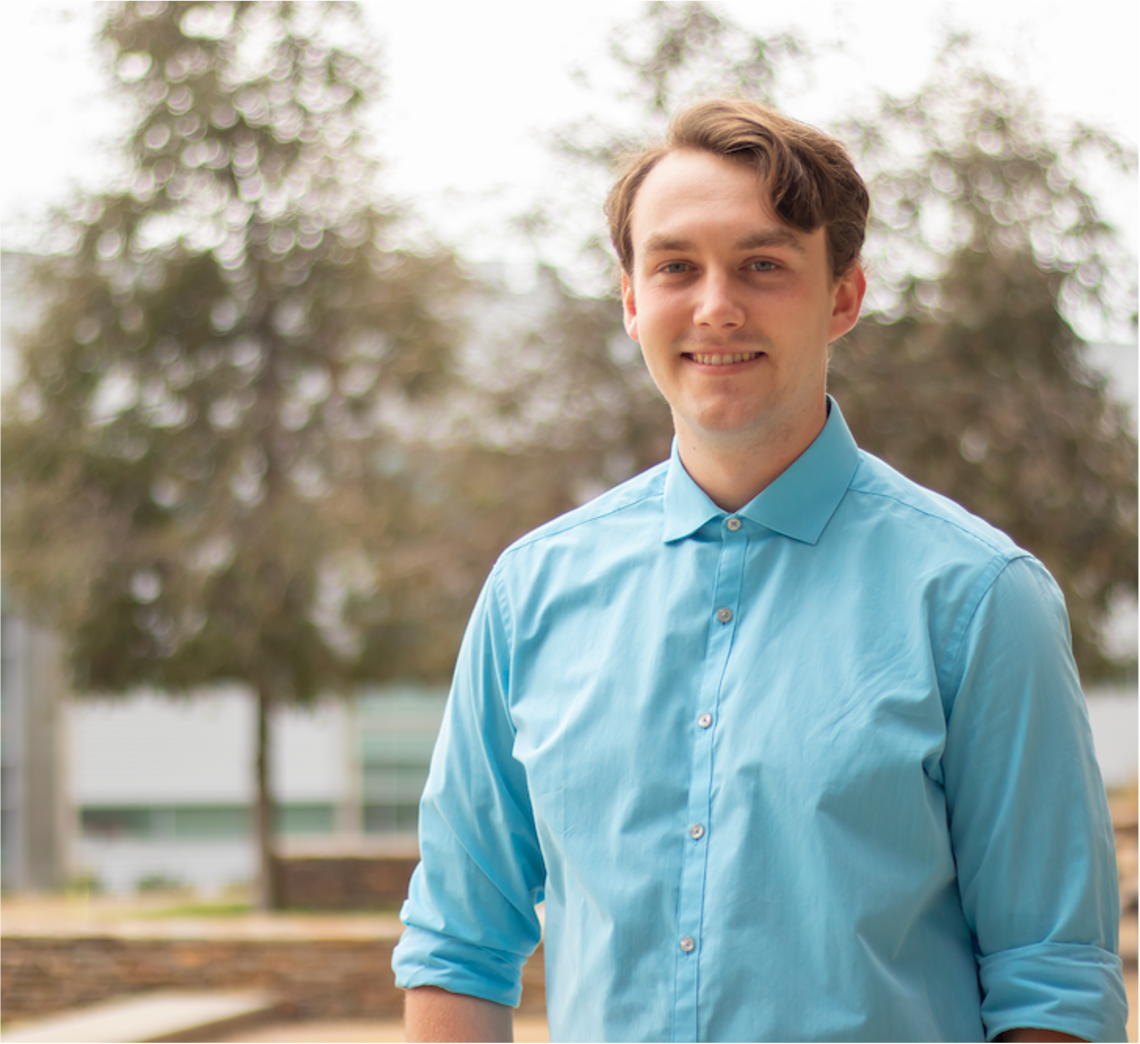 Alex graduated UC Merced with a Bachelor's of Science in Computer Science & Engineering. He originally chose UC Merced because of his older sister's previous attendance at the university.
Alex is a phenomenal student, both in and out of the classroom. He was a star student in UCM's Computer Networks class. So much so that when he was tutoring students in nesC, a network embedded systems programming language, his peers regarded him as the nes-tor. Wiring a series of 555 timers to a breadboard and an LCD panel, dubbing it the clock biscuit, Alex taught his peers circuits and computer organization. While he maintains his superb grades, he also participates heavily in extracurriculars and research such as being a member in ACS, MESA Lab, NOS, EES, IEEE, AIAA, BMCC Systems, and JM.
While Alex is hardworking in his academics, he cares deeply about the community and can often be found enjoying himself in the crystal clear Little Lake. He noticed that many of his peers were having trouble registering for classes because of their capacity, so he built Happy Reggy (a silly abbreviation of happy registration.) It was originally a program used to continuously track course availability from the registrar so that he would be notified of openings in courses that he needed.
Many of his peers also were in similar situations, so to accommodate their needs, he converted his program into a service running on a Raspberry Pi in his dorm room sending outgoing emails.
Alex started his time at UC Merced in a SPARK class where he met the most influential teacher he would ever have the honor and prestige to come across. This man taught him the ins and outs of computer science.
His original dream was to become a quantitative trading analyst to create algorithms that predict the stock market, though that passion did not go according to plan due to the unforeseen consequences of the COVID-19 pandemic, and its effect on the stock market. Alex has several plans for his future, one of which is to become the cofounder of a revolutionary startup based in San Luis Obispo
---
Jesus Salas Hernandez | Environmental Engineering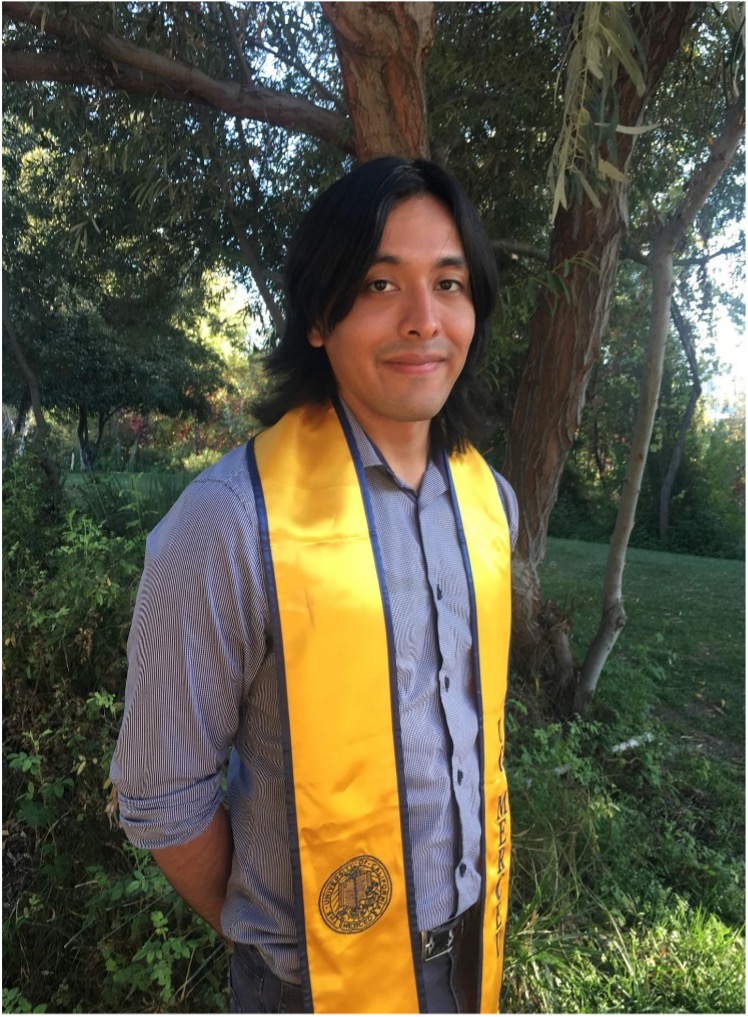 Jesus is a first-generation university graduate that first and foremost credits his current successes to the struggles endured by his parents, who immigrated to the United States nearly 20 years ago. His work-ethic and perseverance stems from them and he is eternally grateful for the support his family and partner have shown him. He hopes to repay them one day for their sacrifices.
Jesus first became drawn to the field of environmental engineering through the numerous trips he took growing up to the Sierra Nevada Range with his brothers. Through these adventures, Jesus first became aware of the serious environmental issues facing Californians. Coupled with his skills in math and science, choosing environmental engineering was simple.
Through his years at UC Merced, Jesus was able to be readily involved. He served as a tutor with the Center of Educational Partnerships, helping local middle schools students prepare for their state exams. He was also able to conduct research under Dr. Peggy O'Day in projects related to the remediation of mercury contaminated soils and investigation of uranium contamination in groundwater.
Finally, Jesus gives thanks to the outstanding faculty that taught him and gave him the opportunity to develop his professional skills. In the future, Jesus plans to expand upon these skills by pursuing his Master's Degree in Environmental Engineering and applying his knowledge to help mitigate California's present water crisis.
---
Justin Pham | Materials Science and Engineering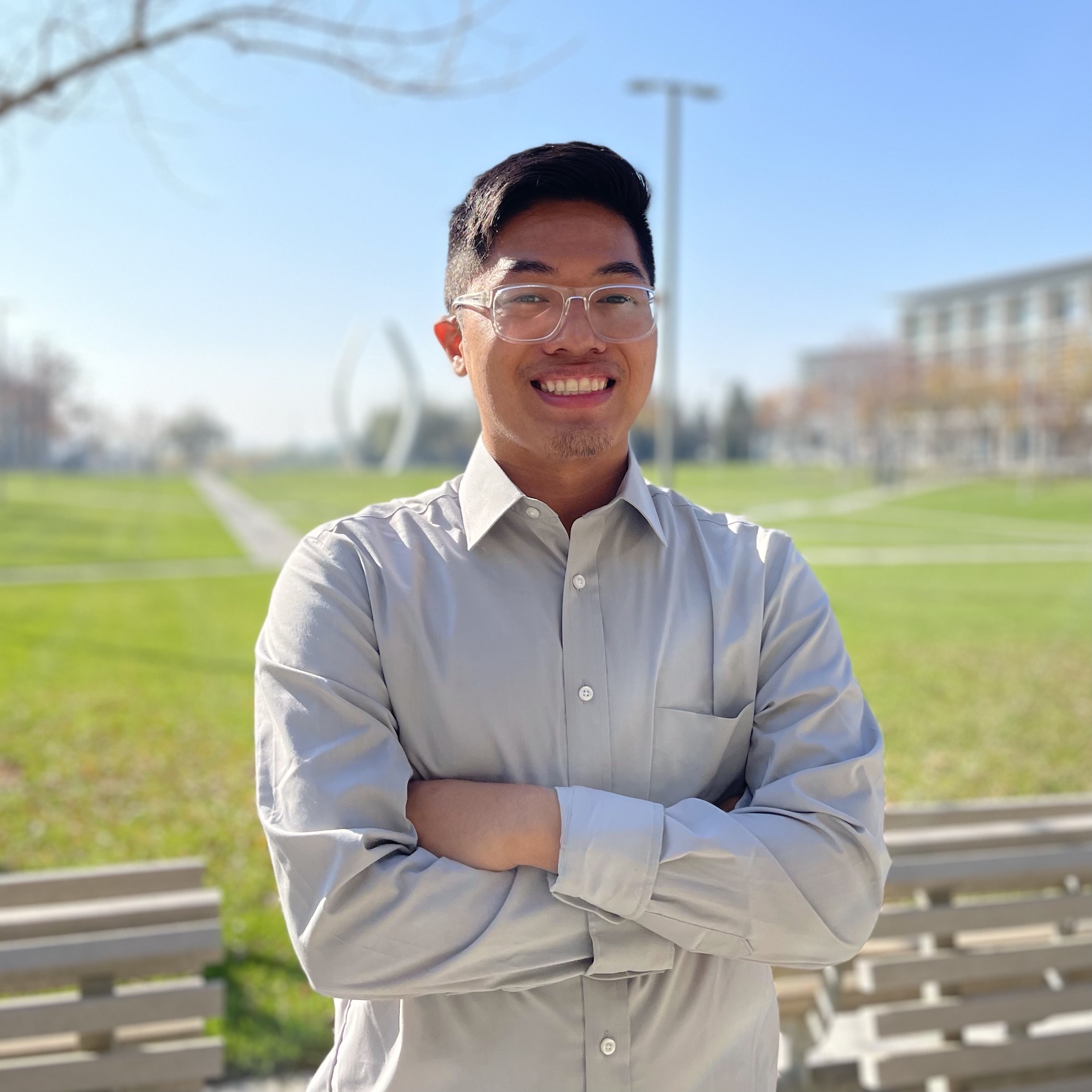 Growing up, one of my favorite shows to watch was How It's Made, on the Discovery Channel. The idea of transforming a basic resource from the earth into something more complex was really entertaining to witness. As a hobby, playing games like Minecraft, helped me gain more appreciation for every material that we use in today's world. All materials featured in that game always had some way to be useful, and I believe the same idea can be applied to all materials in our world. Without the knowledge obtained from material science, we would not have many technological, societal, and mechanical advancements that we have today. 
Throughout my journey at UC Merced, I joined multiple clubs to develop my social life, as well as improve my professional skills. Clubs such as PAA and PASE helped me achieve these milestones by hosting various events and workshops. Attending all these events gave me the confidence to pursue more opportunities and associate with more individuals that could further enlighten me.
From summer 2021 to fall 2021, I joined my first ever research group, led by Professor Roberto Andresen Eguiluz. Under the guidance of him and the rest of the group, I learned more in depth about surface science and tribology by conducting experiments that identify the angle of contact that a fluid will have on a material surface.
In my last semester, for my Capstone design class, my team and I are working for a client to help them develop an eco-friendlier asphalt mixture by using a renewable bio-oil binder instead of traditional oil binder. This project has helped me gain more experience in considering how to minimize waste and use materials more efficiently for the future.  
After I graduate, I plan to continue working in various laboratories, preferably as a lab technician, to obtain more knowledge and experience working with materials. Once I become a reliable expert in materials, I hope to one day be a materials consultant for engineering firms or for future companies. Helping teams and companies make the best decisions for their goals is a simple goal of mine, and I know that once I achieve that goal, I will make my family proud and let them know that their endless support was worth it.
---
Kovin "Kevin" Aghassi Lelham | Mechanical Engineering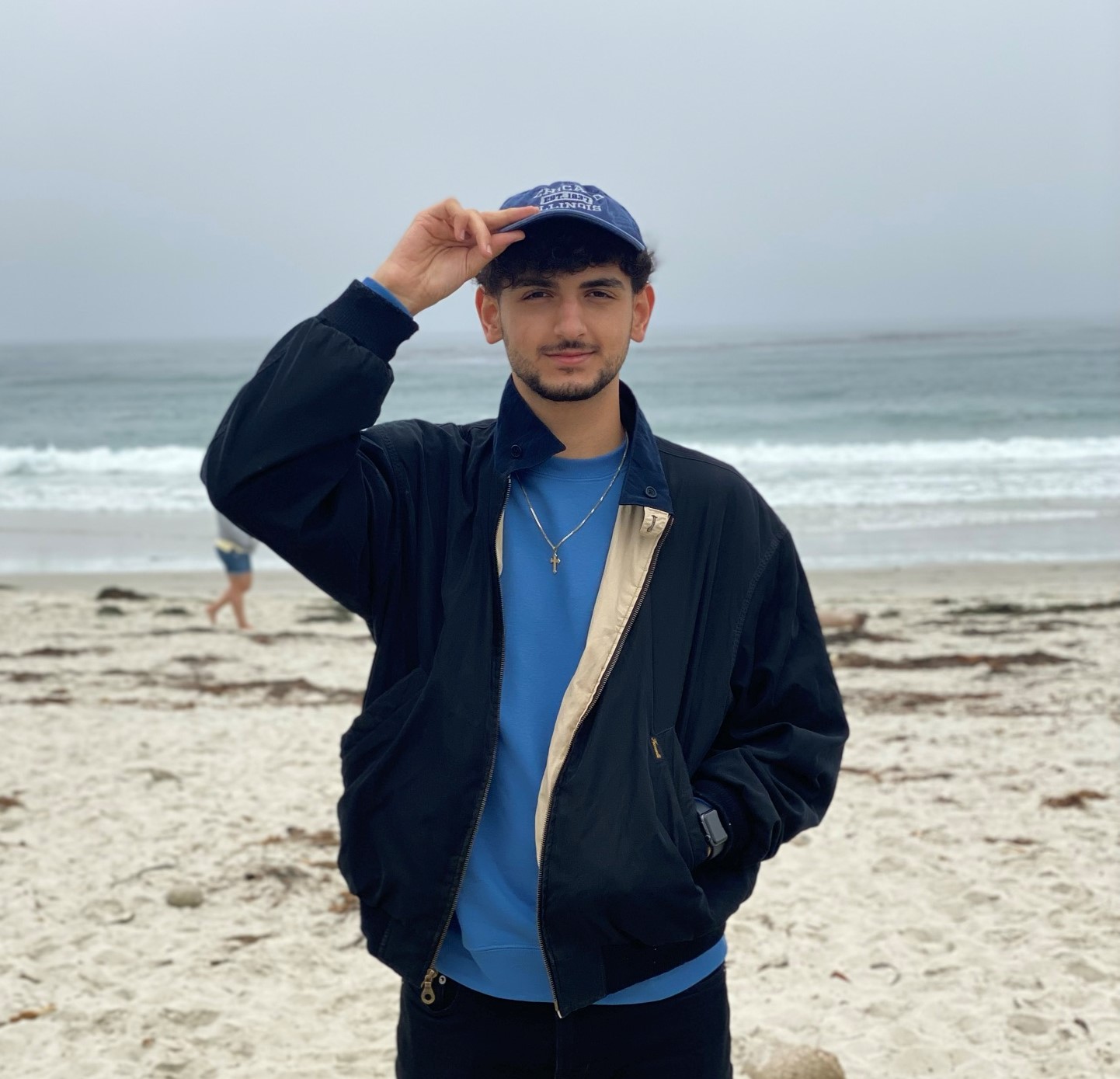 Kovin, known as Kevin by family and friends, thanks the school for the opportunity to pursue his passion in design and the engineering sciences. He is glad to have had the support of his loved ones during his time at the University of California, Merced, and the help of all the faculty here that pushed him to obtain a Bachelor of Science in Mechanical Engineering. 
As a first-generation immigrant, Kevin's family placed a large emphasis on higher education. A large motivation for his success came from the sacrifices his grandparents and parents made to provide him with the opportunity to be the first in his family to attend college. 
As an Assyrian-American, he wishes to use any success that may come his way to empower his fellow Assyrians. Kevin co-founded the Assyrian Association of the University of California, Merced, where he organized Assyrian students on campus to exchange culture and language and build unifying connections. He remained President of the club until the completion of his degree. 
As an employed undergraduate student, Kevin took advantage of research and small project opportunities in the fields of robotics and thermodynamics under the guidance of respected faculty. 
Kevin plans to pursue a Master of Science in Aerospace Engineering upon graduation to explore the field of space and aviation. He intends to apply his degrees towards creating a more sustainable future for generations to come. 
---
Tanner Ragan | Mechanical Engineering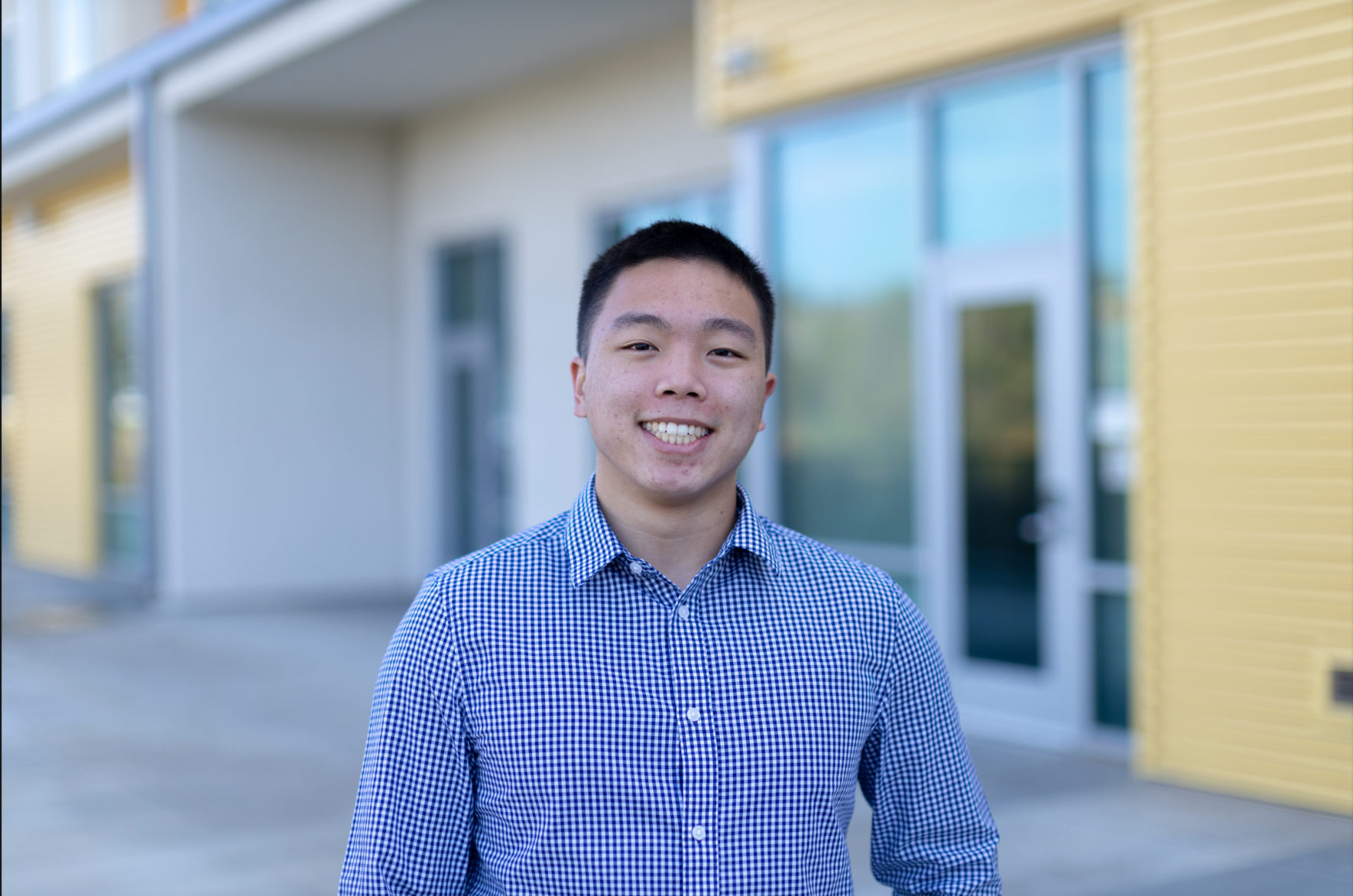 Tanner's family has been his strongest supporters throughout his life. His mom and dad were his greatest mentors who taught him to be disciplined, respect others, and to never give up.
Tanner would like to acknowledge his brother, Chase Ragan for guiding him onto the path of research and for teaching him to live and treat life preciously.
Tanner wanted to make the most out of his college experience at UC Merced by working hard throughout his courses and learning from his faculty and peers. It wasn't until 2020 when Tanner decided to pursue undergraduate research in Dr. Martini's Lab. Due to the pandemic COVID-19 lockdown, Tanner adapted and learned numerical modelling. This experience led him to enjoy research in computational fluid dynamics.
Tanner hopes to earn his PhD in Mechanical or Aerospace Engineering and use his experience to help others strive for success.
---
View our Outstanding Student Spring 2021 | Archives (coming soon!)
Vers. 12/14/21