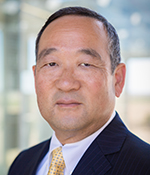 Welcome to the UC Merced School of Engineering. This is an exciting place!
Since opening in 2005 as part of the newest campus in the University of California system, the School of Engineering has grown from a handful of students to more than 1,400 scholars in five undergraduate majors and four graduate programs.
The school's faculty ranks are growing, as is our excellence in research. Faculty members and students work together to address critical issues such as water sustainability, health care, renewable energy, artificial intelligence, big-data management, network systems and many others.
For those pursuing engineering careers, UC Merced offers outstanding instruction and mentorship at both the undergraduate and graduate levels. Our goal is to help you explore ways engineering and appropriate technology helps people. Your experiences inside and outside the classrooms provide a solid foundation for your career of leadership and responsibility.
Engineer – a professional practitioner concerned with applying scientific knowledge, mathematics, and ingenuity to develop solutions for technical, societal and commercial problems; derived from the Latin word ingeniare, the same root word for "genius". - Wikipedia 
I invite you to explore and discover the School of Engineering through our website. We are pleased that you are taking the time to get to know us.  Please let us know if you would like to visit or receive more information about the School of Engineering.
Mark Matsumoto
Dean, School of Engineering